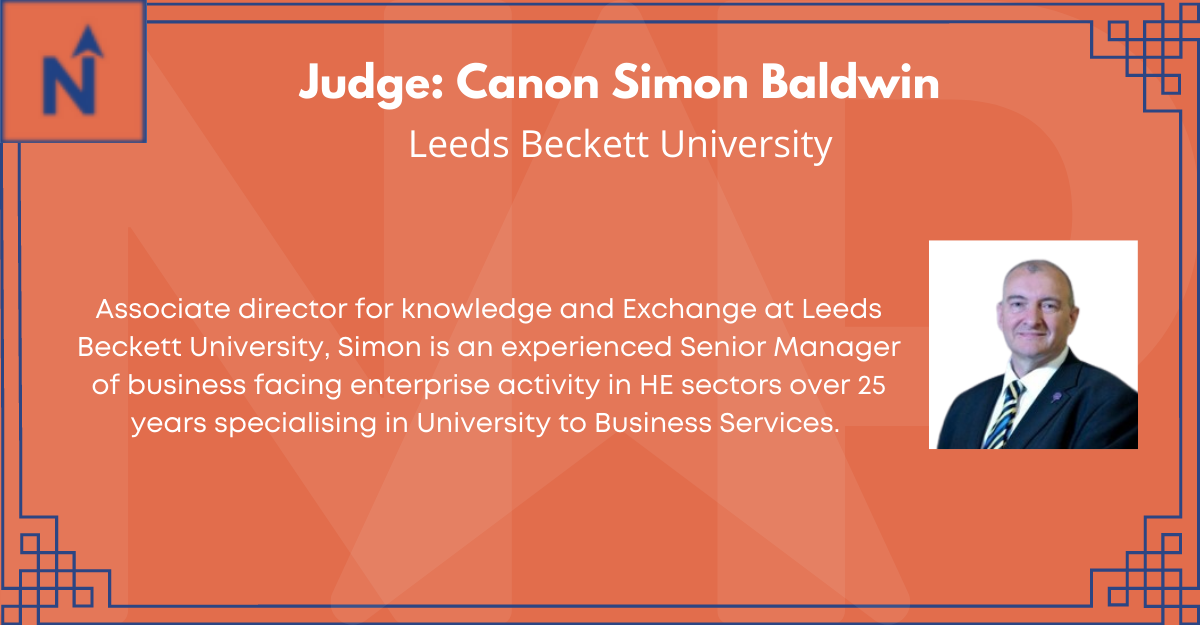 Canon Simon Baldwin
Associate director for knowledge and Exchange at Leeds Beckett University, Simon is an experienced Senior Manager of business facing enterprise activity in HE sectors over 25 years specialising in University to Business Services.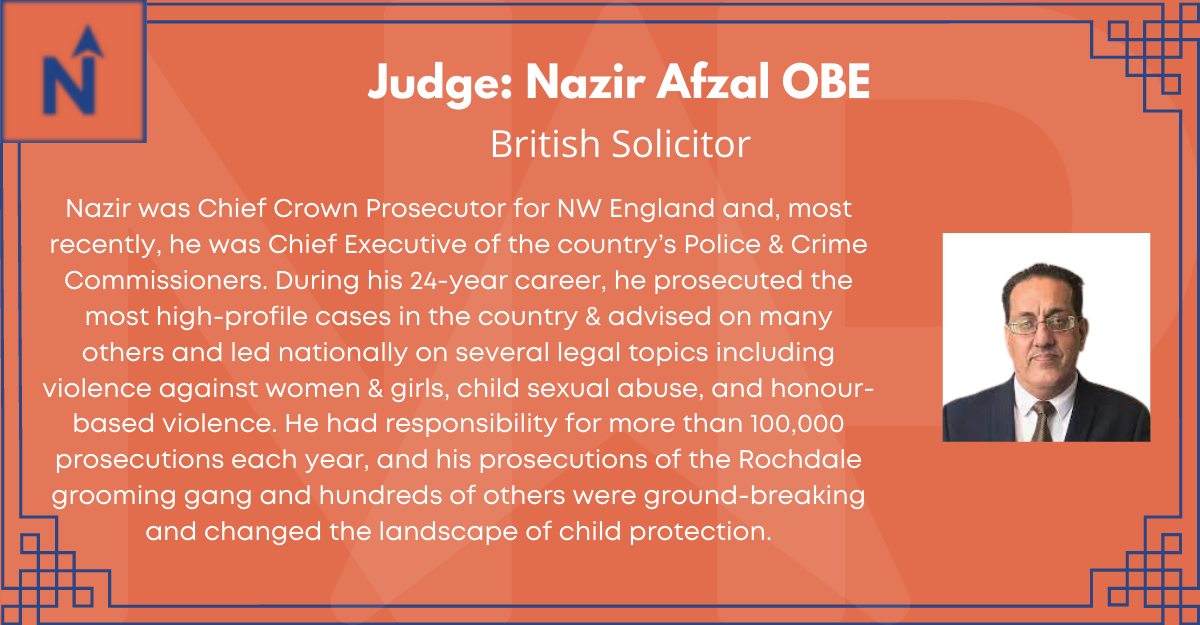 Nazir Afzal OBE
Nazir was Chief Crown Prosecutor for NW England and, most recently, he was Chief Executive of the country's Police & Crime Commissioners. During his 24-year career, he prosecuted the most high-profile cases in the country & advised on many others and led nationally on several legal topics including violence against women & girls, child sexual abuse, and honour-based violence. He had responsibility for more than 100,000 prosecutions each year, and his prosecutions of the Rochdale grooming gang and hundreds of others were ground-breaking and changed the landscape of child protection.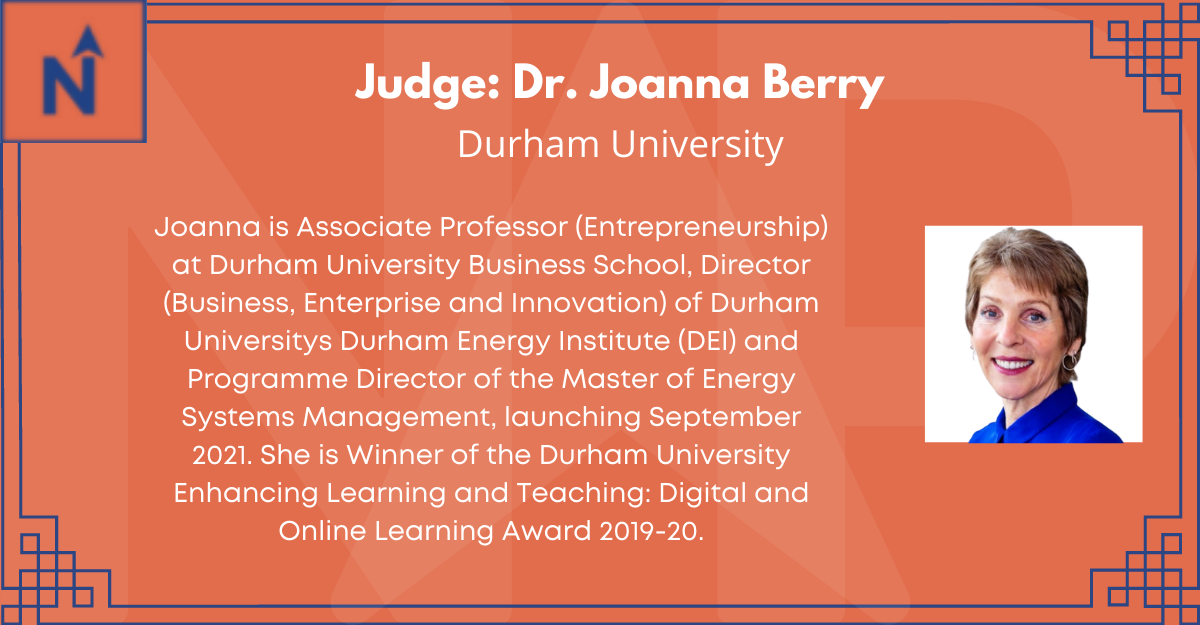 Dr. Joanna Berry
Joanna is Associate Professor (Entrepreneurship) at Durham University Business School, Director (Business, Enterprise and Innovation) of Durham University's Durham Energy Institute (DEI) and Programme Director of the Master of Energy Systems Management, launching September 2021. She is Winner of the Durham University Enhancing Learning and Teaching: Digital and Online Learning Award 2019-20.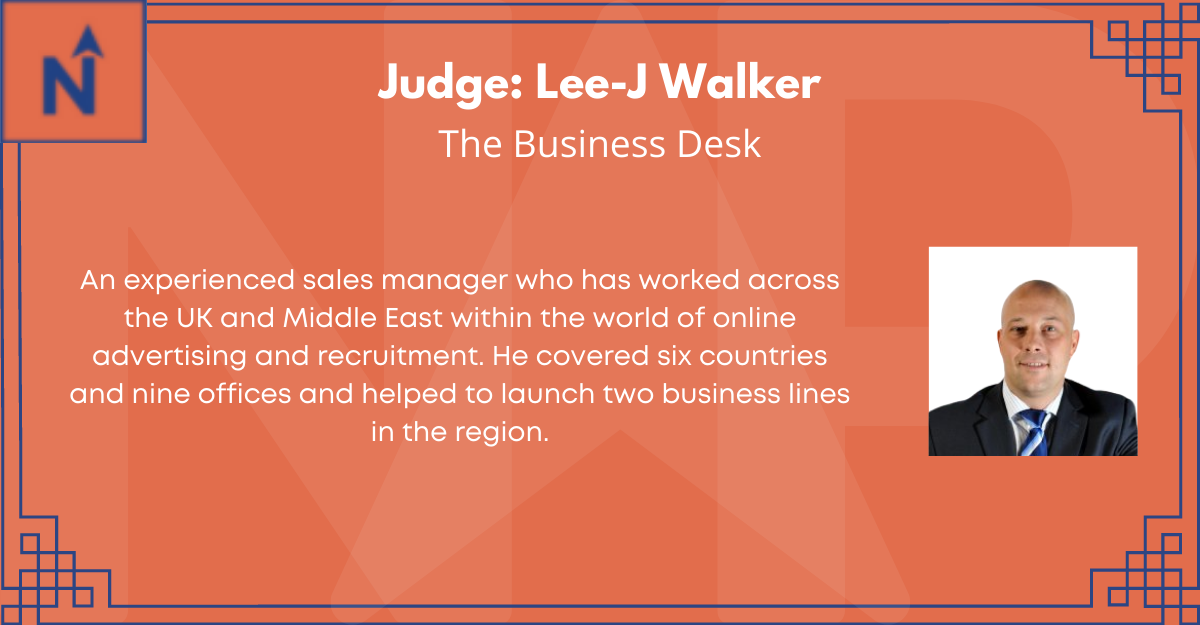 Lee-J Walker
An experienced sales manager who has worked across the UK and Middle East within the world of online advertising and recruitment. He covered six countries and nine offices and helped to launch two business lines in the region.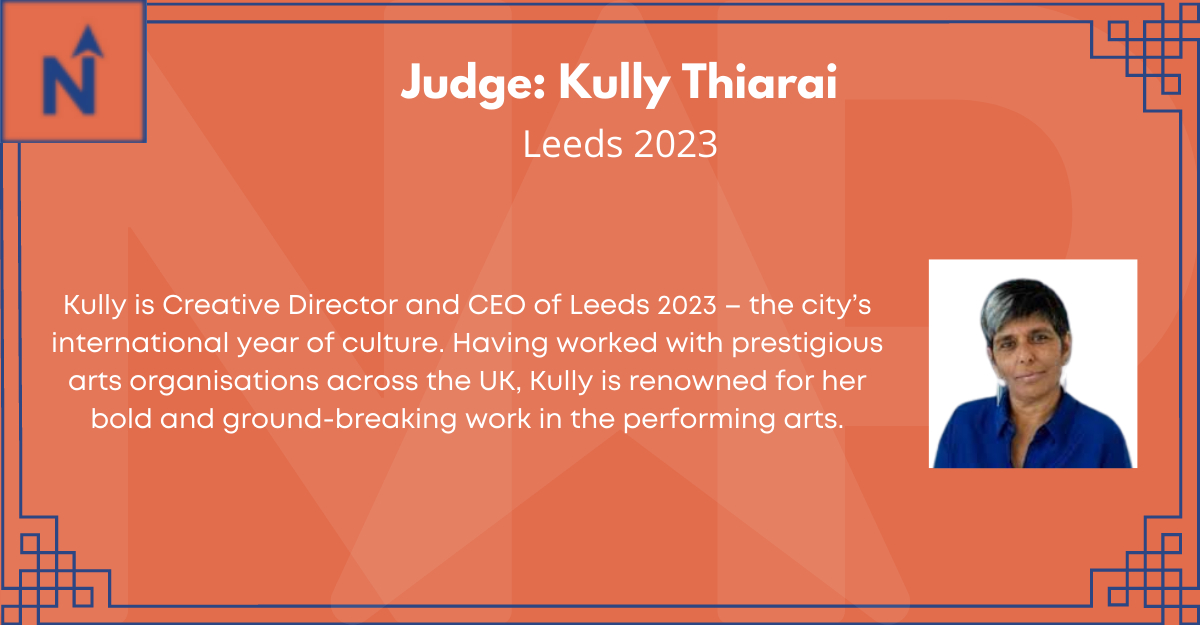 Kully Thiarai
 Kully is Creative Director and CEO of Leeds 2023 – the city's international year of culture. Having worked with prestigious arts organisations across the UK, Kully is renowned for her bold and ground-breaking work in the performing arts.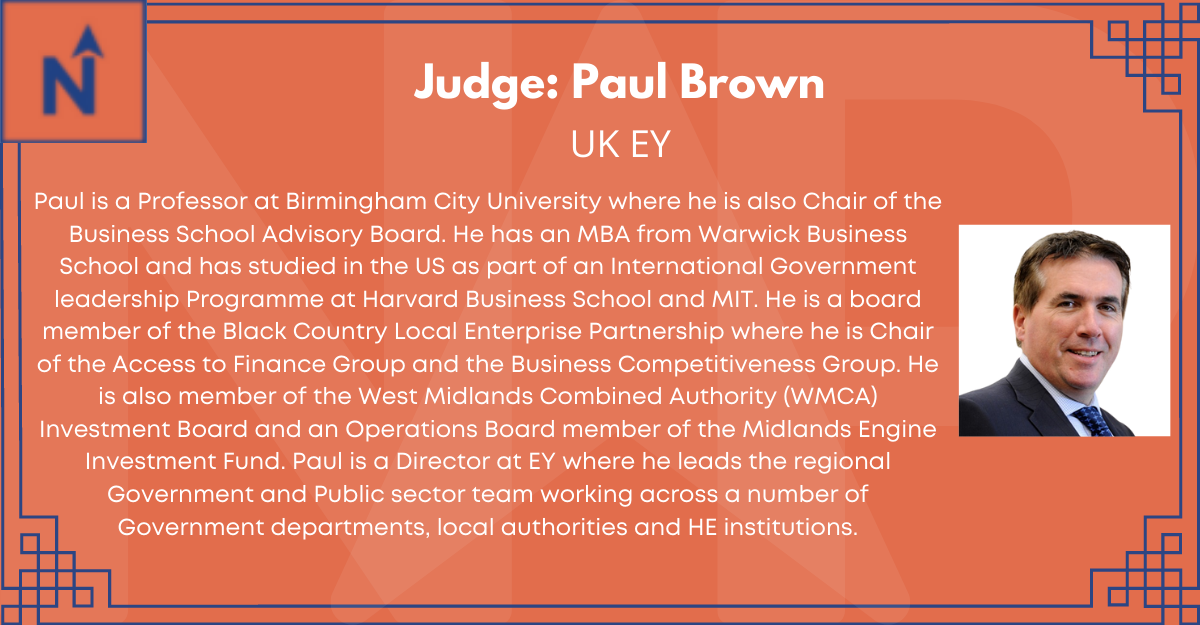 Paul Brown
Paul is a Professor at Birmingham City University where he is also Chair of the Business School Advisory Board. He has an MBA from Warwick Business School and has studied in the US as part of an International Government leadership Programme at Harvard Business School and MIT. He is a board member of the Black Country Local Enterprise Partnership where he is Chair of the Access to Finance Group and the Business Competitiveness Group. He is also member of the West Midlands Combined Authority (WMCA) Investment Board and an Operations Board member of the Midlands Engine Investment Fund. Paul is a Director at EY where he leads the regional Government and Public sector team working across a number of Government departments, local authorities and HE institutions.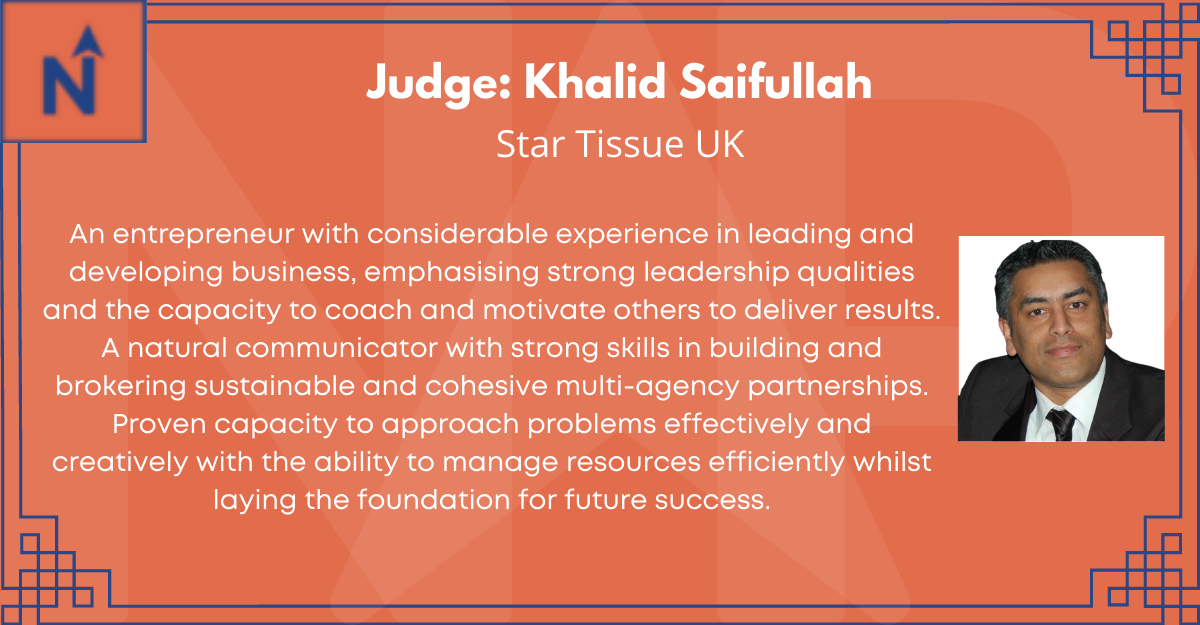 Khalid Saifullah MBE
An entrepreneur with considerable experience in leading and developing business, emphasising strong leadership qualities and the capacity to coach and motivate others to deliver results.
A natural communicator with strong skills in building and brokering sustainable and cohesive multi-agency partnerships.
Proven capacity to approach problems effectively and creatively with the ability to manage resources efficiently whilst laying the foundation for future success.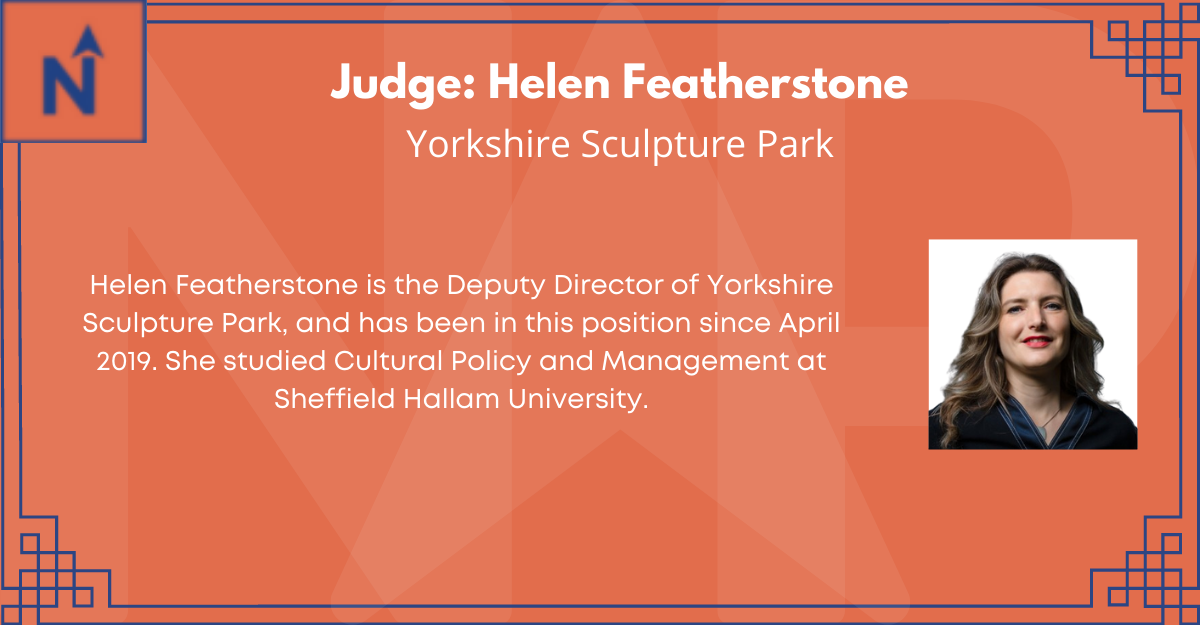 Helen Featherstone
Helen Featherstone is the Deputy Director of Yorkshire Sculpture Park, and has been in this position since April 2019. She studied Cultural Policy and Management at Sheffield Hallam University.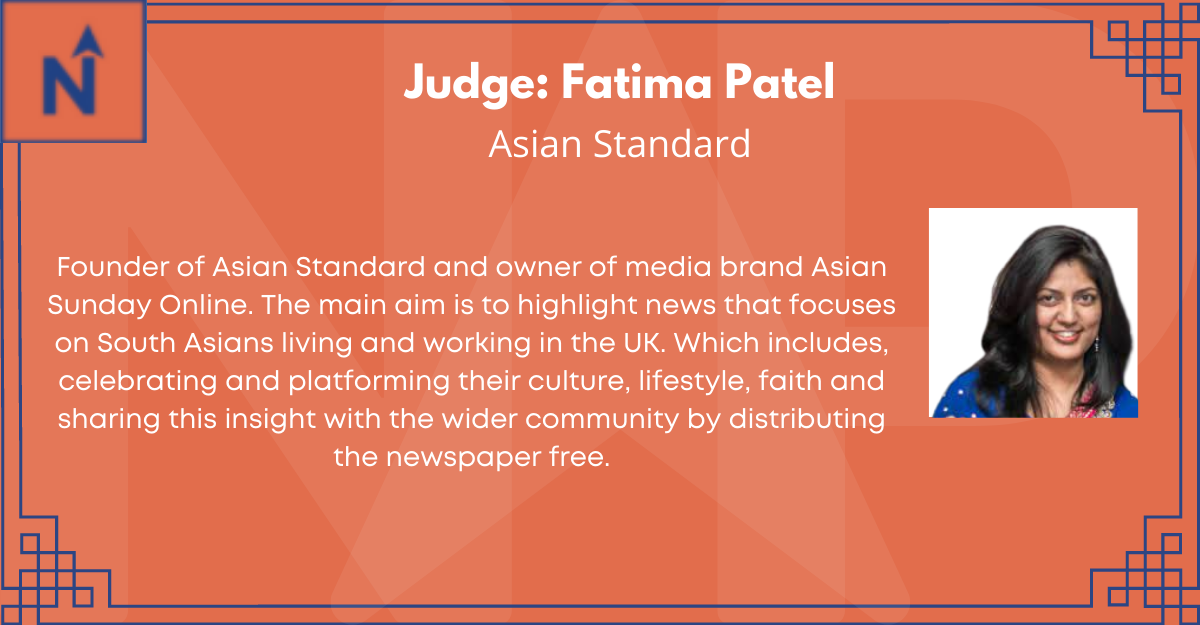 Fatima Patel
Founder of Asian Standard and owner of media brand Asian Sunday Online. The main aim is to highlight news that focuses on South Asians living and working in the UK, which includes celebrating and platforming their culture, lifestyle, faith and sharing this insight with the wider community by distributing the newspaper free.
Philip J J Turnbull
 Philip is the Chief Executive Officer at AIA. He is an experienced CEO and Non-executive Director with demonstrated history of working in the Accounting sector. He is also skilled in Corporate Governance, due diligence, strategic planning and critical thinking.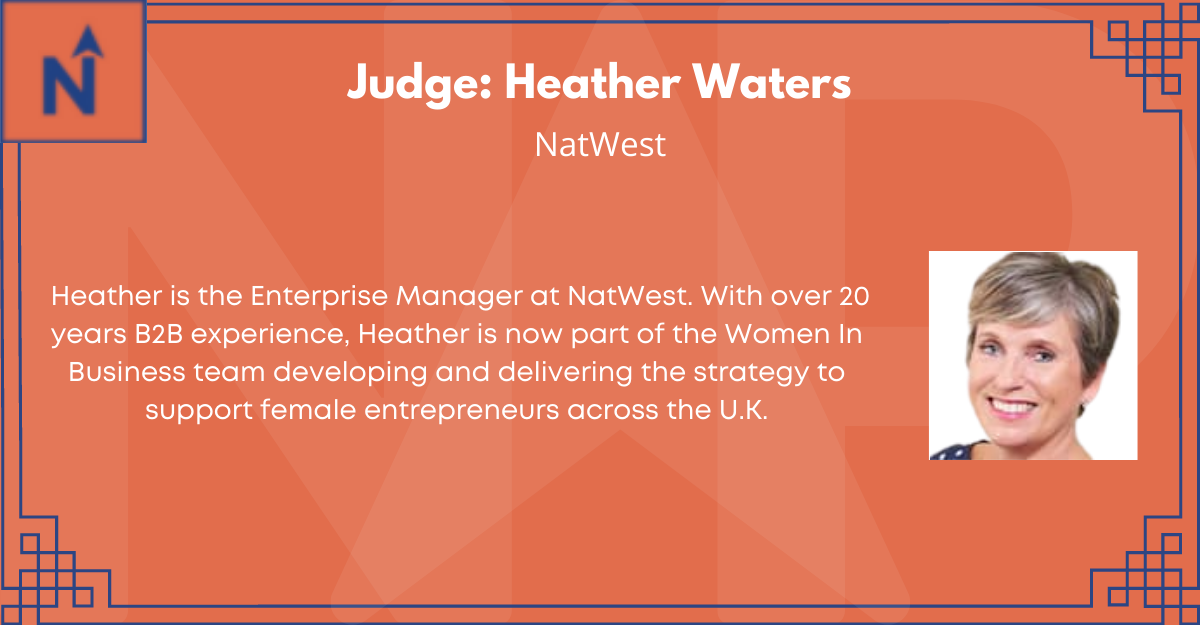 Heather Waters
Heather is the Enterprise Manager at NatWest. With over 20 years B2B experience, Heather is now part of the Women in Business team developing and delivering the strategy to support female entrepreneurs across the UK.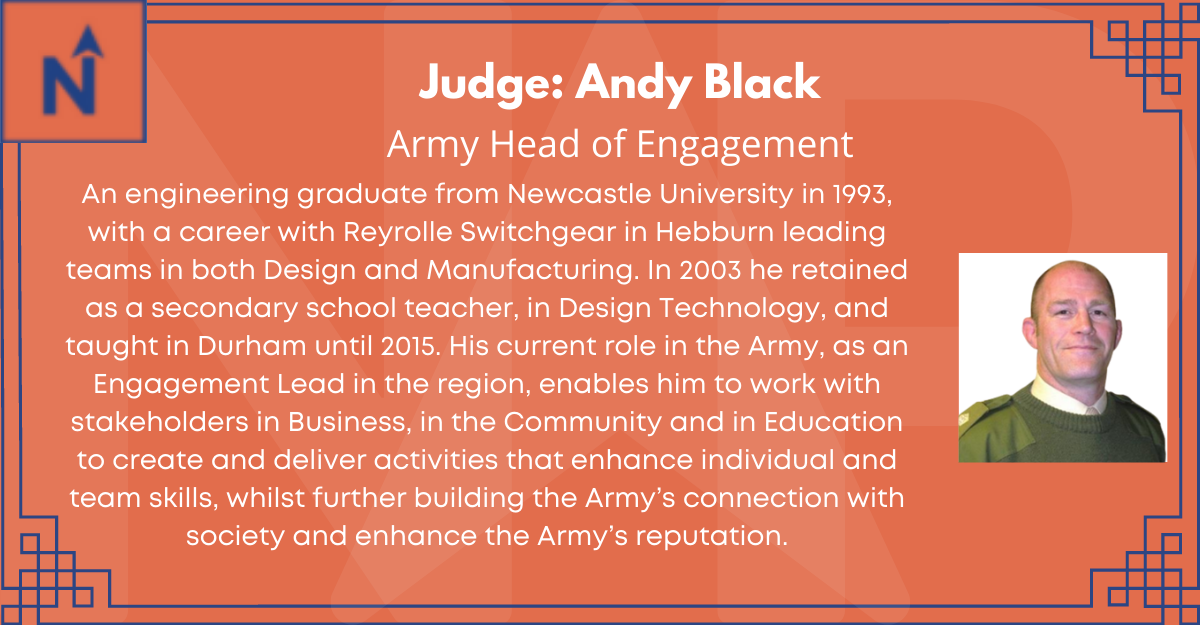 Andy Black
Andy is an engineering graduate from Newcastle University in 1993, with a career with Reyrolle Switchgear in Hebburn leading teams in both Design and Manufacturing. In 2003, he retained as a secondary school teacher in Design Technology, and taught in Durham until 2015. His current role in the Army, as an Engagement Lead in the region, enables him to work with stakeholders in Business, in the Community and in Education to create and deliver activities that enhance individual and team skills, whilst further building the Army's connection with society and enhance the Army's reputation.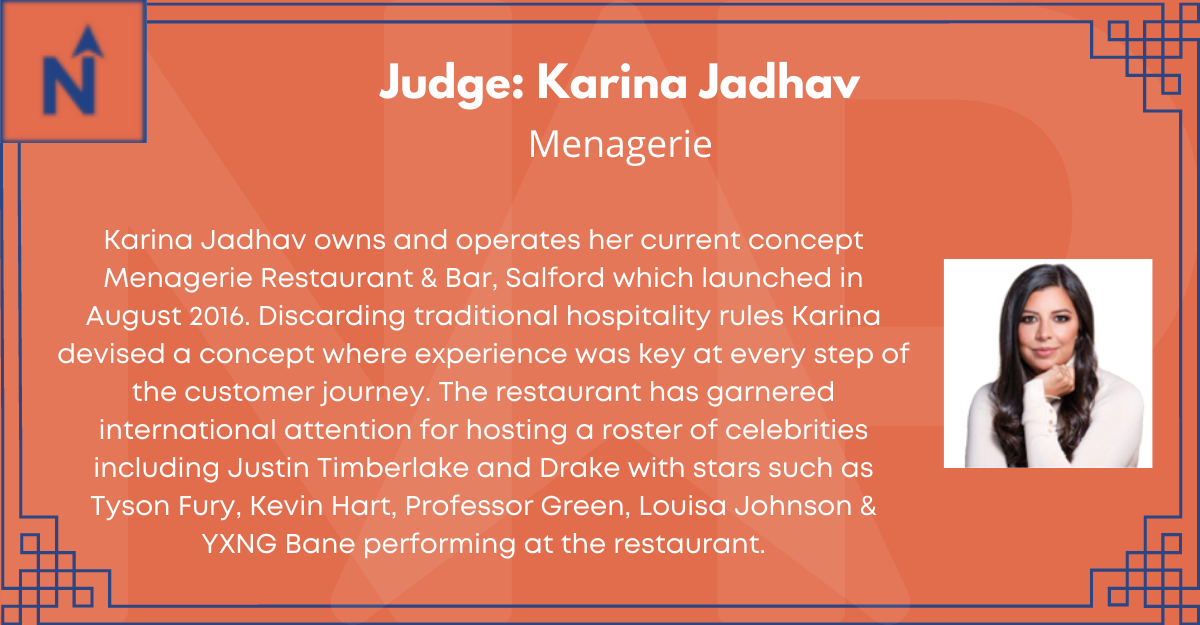 Karina Jadhav
Karina Jadhav owns and operates her current concept Menagerie Restaurant & Bar, Salford which launched in August 2016. Discarding traditional hospitality rules, Karina devised a concept where experience was key at every step of the customer journey. The restaurant has garnered international attention for hosting a roster of celebrities including Justin Timberlake and Drake with stars such as Tyson Fury, Kevin Hart, Professor Green, Louisa Johnson & YXNG Bane performing at the restaurant.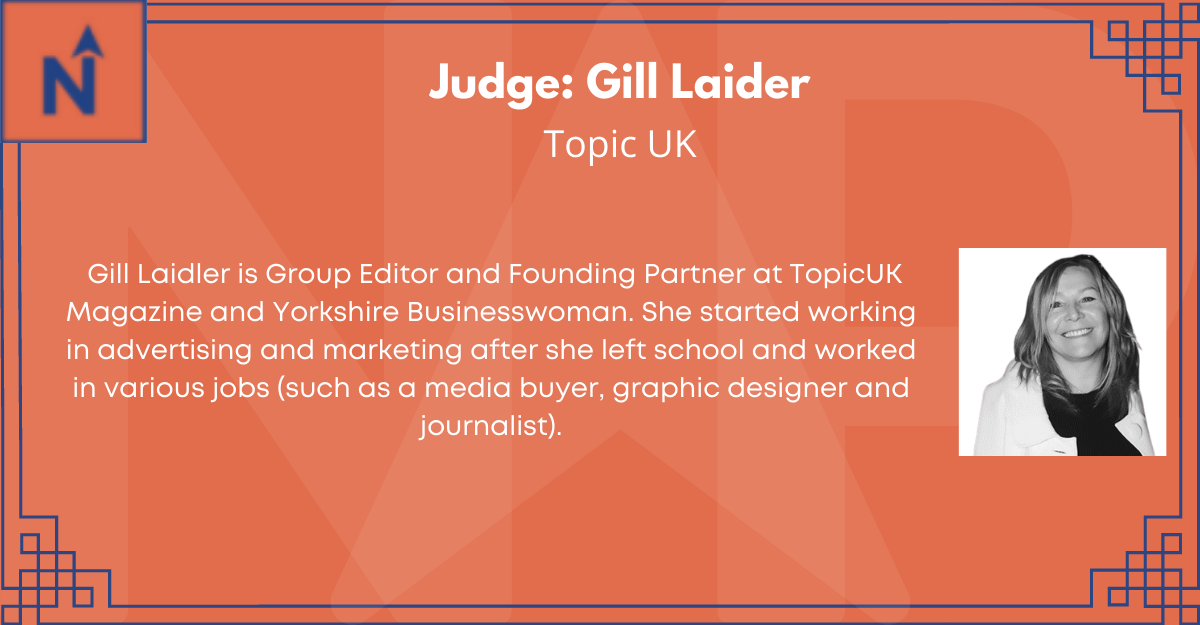 Gill Laidler
Gill Laidler is Group Editor and Founding Partner at TopicUK Magazine and Yorkshire Businesswoman. She started working in advertising and marketing after she left school and worked in various jobs (such as a media buyer, graphic designer and journalist).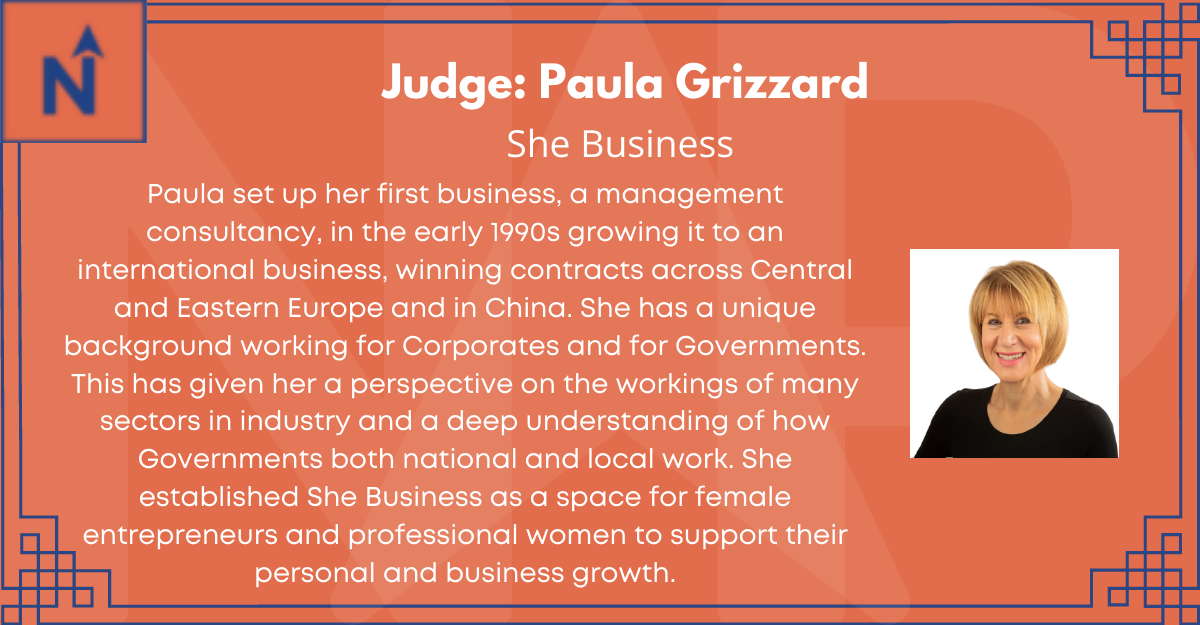 Paula Grizzard
Paula set up her first business, a management consultancy, in the early 1990s growing it to an international business, winning contracts across Central and Eastern Europe and in China. She has a unique background working for Corporates and for Governments. This has given her a perspective on the workings of many sectors in industry and a deep understanding of how Governments both national and local work. She established She Business as a space for female entrepreneurs and professional women to support their personal and business growth.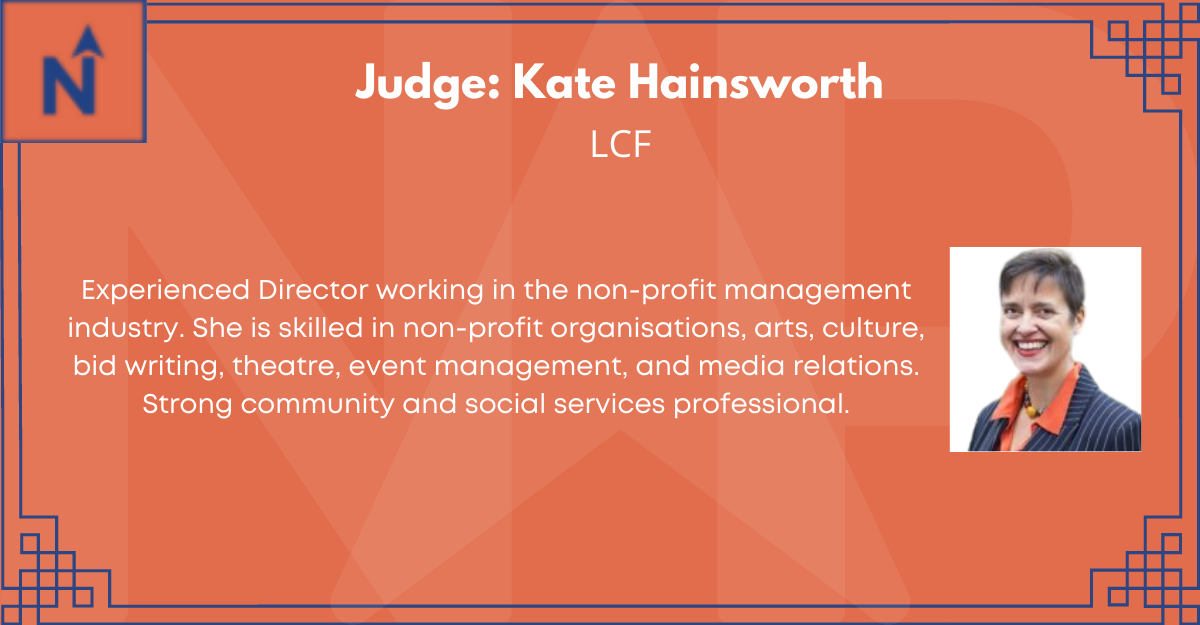 Kate Hainsworth
Experienced Director working in the non-profit management industry. She Is skilled in non-profit organisations, arts, culture, bid writing, theatre, event management, and media relations. Strong community and social services professional.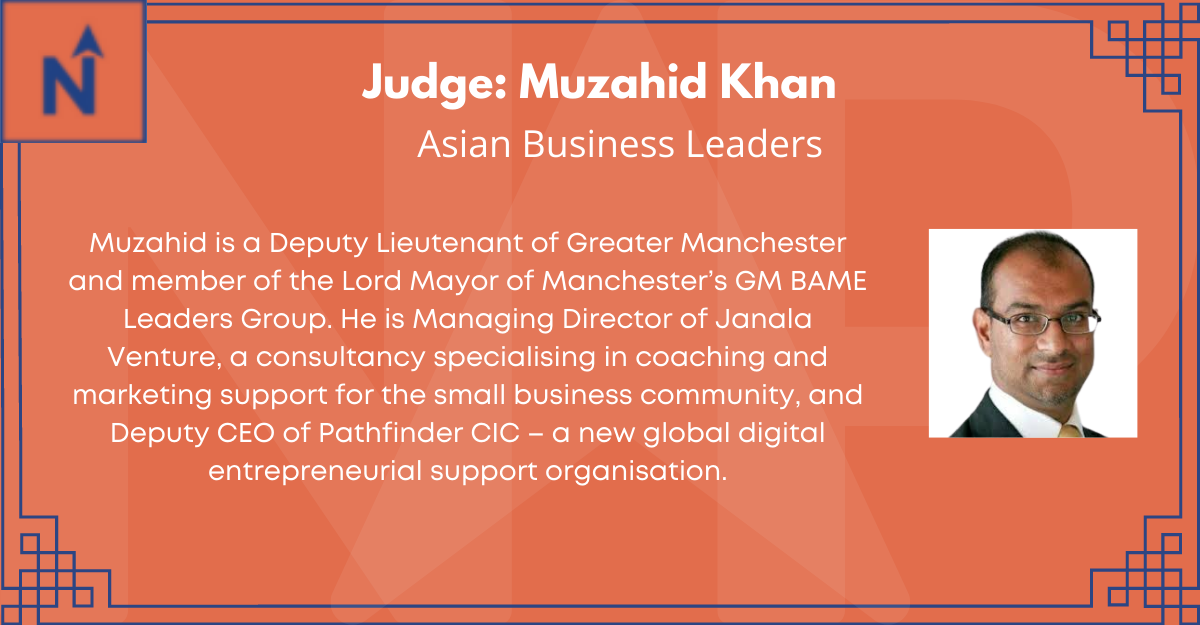 Muzahid Khan
Muzahid is a Deputy Lieutenant of Greater Manchester. He is Managing Director of Janala Venture, a consultancy specialising in coaching and marketing support for the small business community, and Deputy CEO of Pathfinder CIC – a new global digital entrepreneurial support organisation.
Mo Isap
Mo is the Founder and CEO of IN4 Group, headquartered at MediaCityUK, Salford. He holds an MBA and is a Fellow of the Chartered Institute of Management and the Royal Society of Arts. He is also a Board Director of the Career & Enterprise Company, which was established in 2015 to help link schools and colleges to employers, to increase employer engagement for young people and provide high-quality activities where they are most needed. Mo was also previously Co-chair of the Greater Manchester LEP.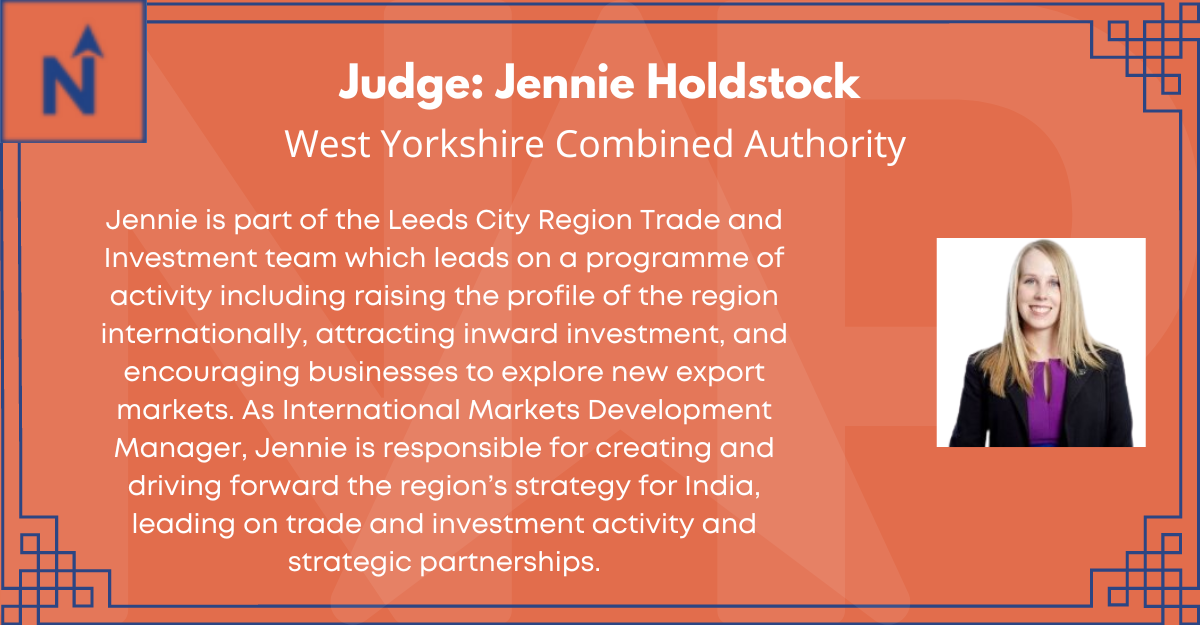 Jennie Holdstock
Worked in the trade and investment team at the Leeds City Region Enterprise Partnership for just over six years. As the international market's development manager, she is responsible for creating and driving forward the Leeds city region strategy.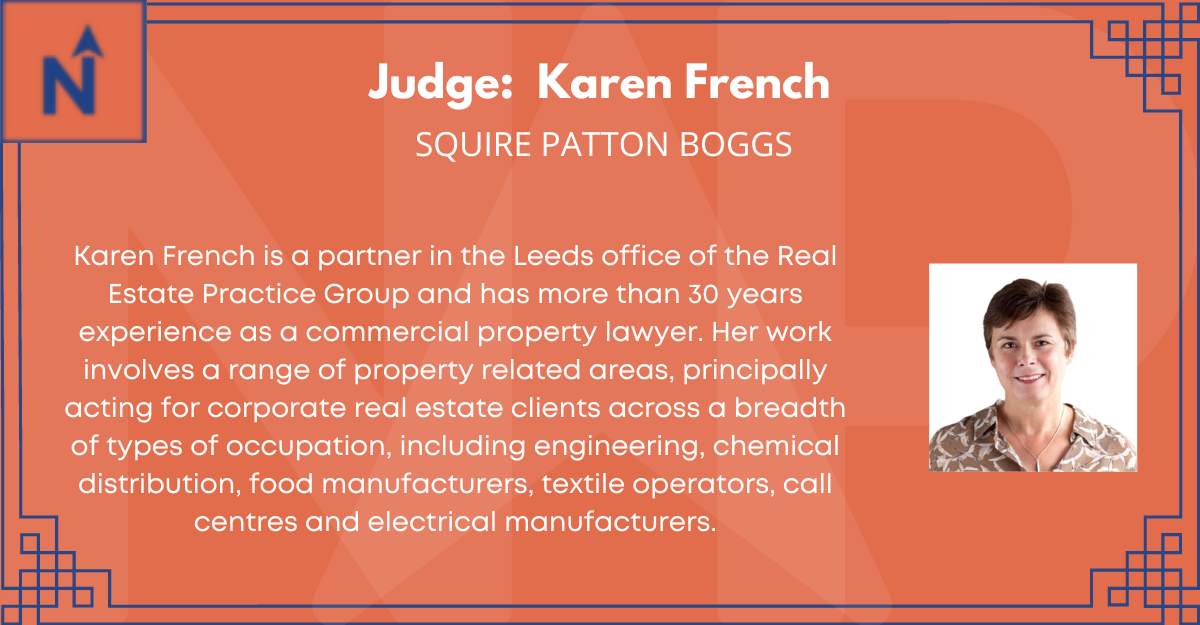 Karen French
Karen French is a partner in the Leeds office of the Real Estate Practice Group and has more than 30 years experience as a commercial property lawyer. Her work involves a range of property related areas, principally acting for corporate real estate clients across a breadth of types of occupation, including engineering, chemical distribution, food manufacturers, textile operators, call centres and electrical manufacturers.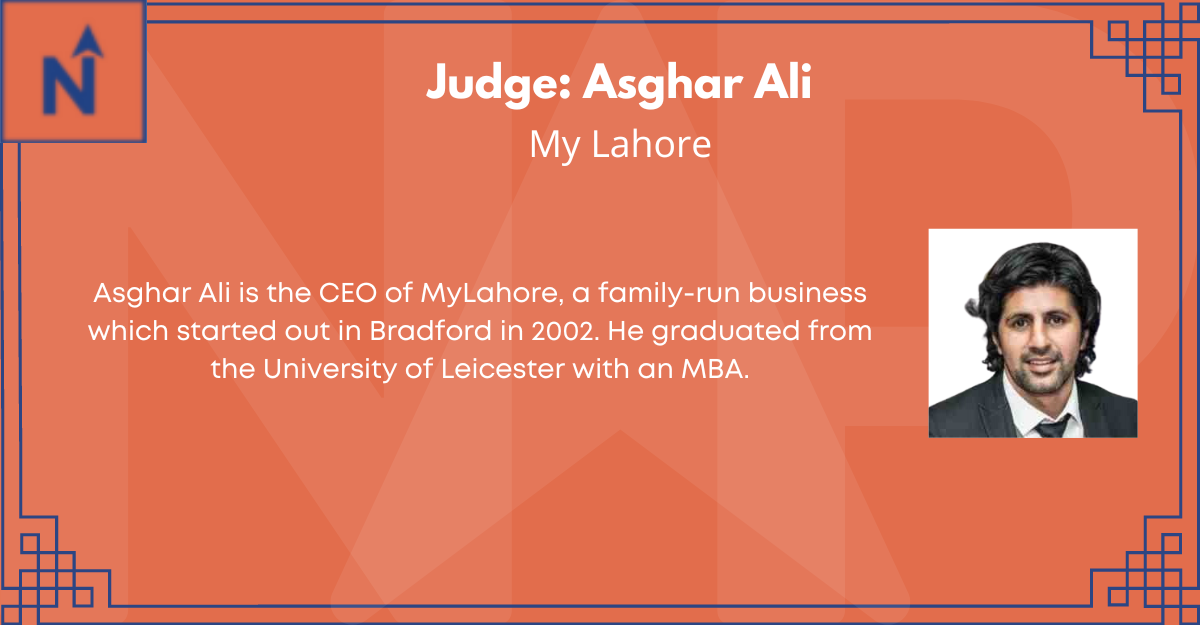 Asghar Ali
Asghar Ali is the CEO of MyLahore, a family-run business which started out in Bradford in 2002. He graduated from the University of Leicester with an MBA.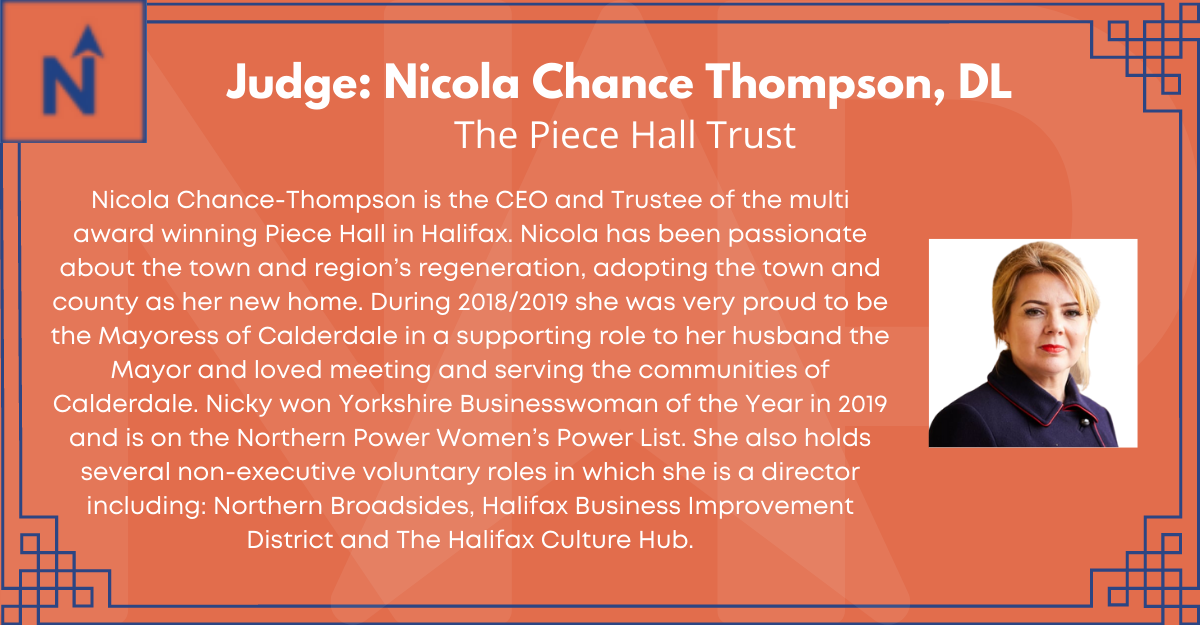 Nicola Chance-Thompson
Is the CEO and Trustee of the multi award winning Piece Hall in Halifax. Nicola has been passionate about the town and region's regeneration, adopting the town and county as her new home. During 2018/2019 she was very proud to be Mayoress of Calderdale in a supporting role to her husband the Mayor and loved meeting and serving the communities of Calderdale. Nicky won Yorkshire Businesswoman of the Year in 2019 and is on the Northern Power Women's Power List. She also holds several non-executive voluntary roles in which she is a director including: Northern Broadsides, Halifax Business Improvement District and The Halifax Culture Hub.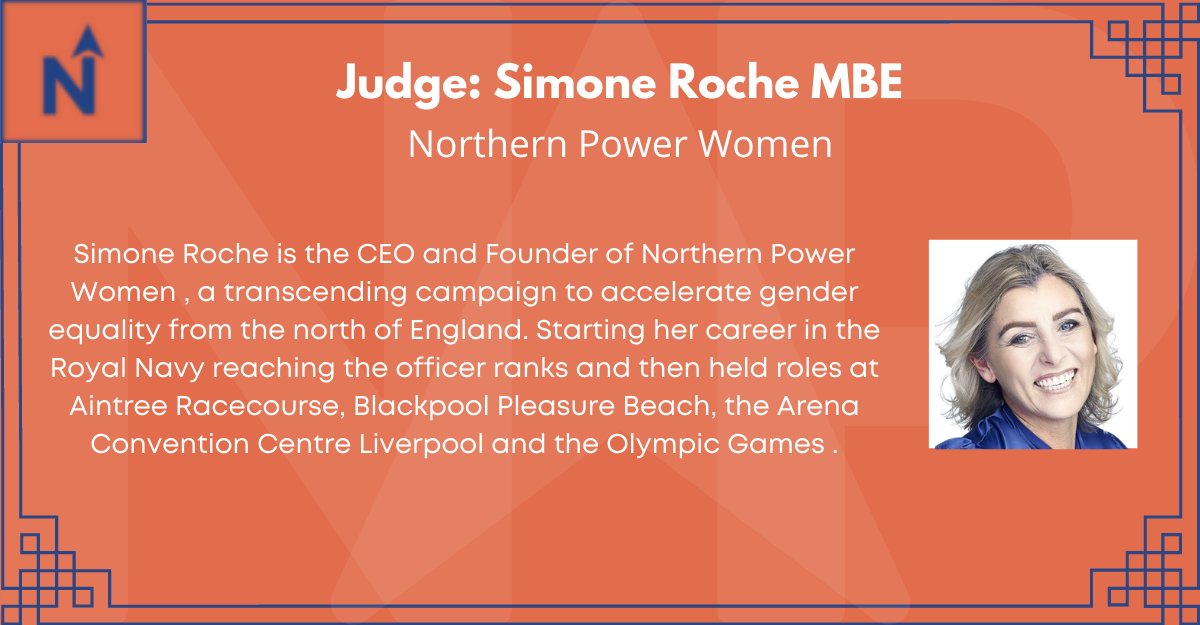 Simone Roche MBE
 Simone Roche is the CEO and Founder of Northern Power Women, a transcending campaign to accelerate gender quality from the north of England. Starting her career in the Royal Navy reaching the officer ranks and then held roles at Aintree Racecourse, Blackpool Pleasure Beach, the Arena Convention Centre Liverpool and the Olympic Games.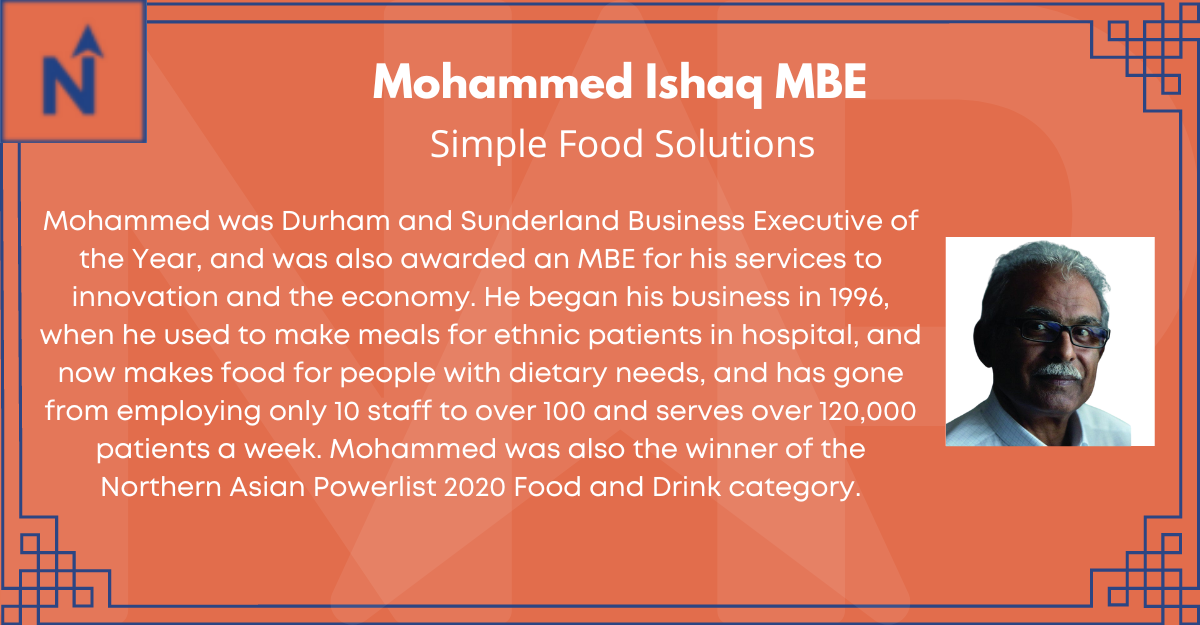 Mohammed Ishaq MBE
Mohammed was Durham and Sunderland Business Executive of the Year, and was also awarded an MBE for his services to innovation and the economy. He began his business in 1996, when he used to make meals for ethnic patients in hospital, and now makes food for people with dietary needs, and has gone from employing only 10 staff to over 100 and serves over 120,000 patients a week. Mohammed was also the winner of the Northern Asian Powerlist 2020 Food and Drink category.
Furqan Alamgir
Furqan is the Founder and CEO of IoT and Smart City leader, Connexin, overseeing all aspects of the business. Prior to founding Connexin, Furqan worked as a surgeon in the National Health Service, something which has led him to believe that technology can be a real force for good and of its vital role in changing how we will all live in the future.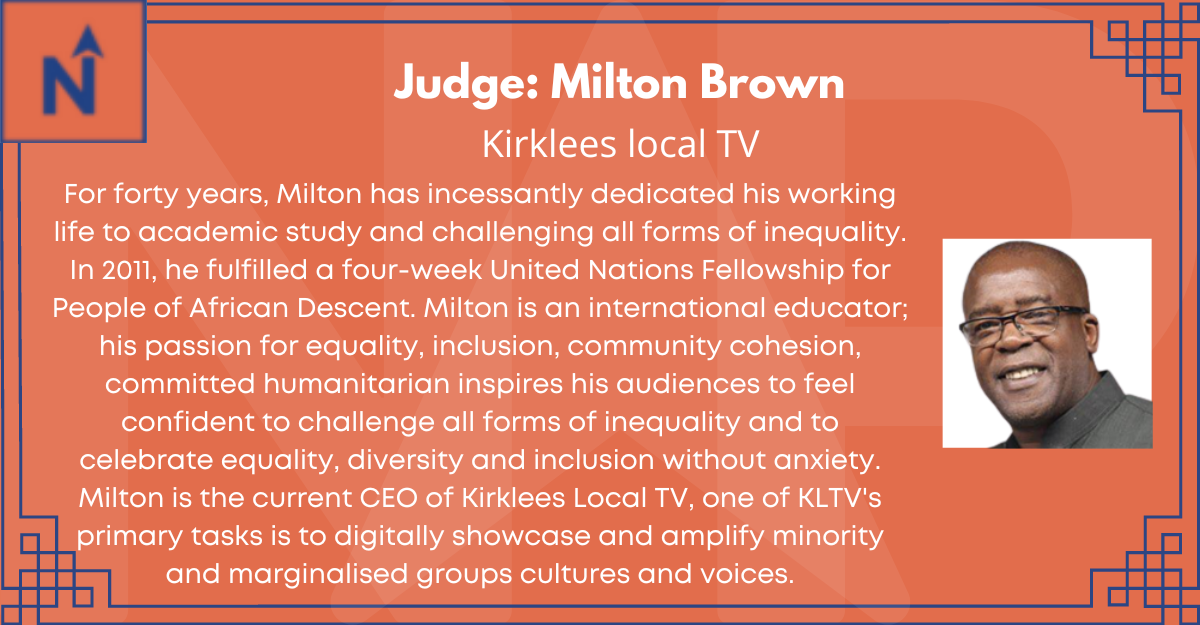 Milton Brown
For forty years, Milton has incessantly dedicated his working life to academic study and challenging all forms of inequality. In 2011, he fulfilled a four-week United Nations Fellowship for People of African Descent. Milton is an international educator; his passion for equality, inclusion, community cohesion, committed humanitarian inspires his audiences to feel confident to challenge all forms of inequality and to celebrate equality, diversity and inclusion without anxiety. Milton is the current CEO of Kirklees Local TV, one of KLTV's primary tasks is to digitally showcase and amplify minority and marginalised groups cultures and voices.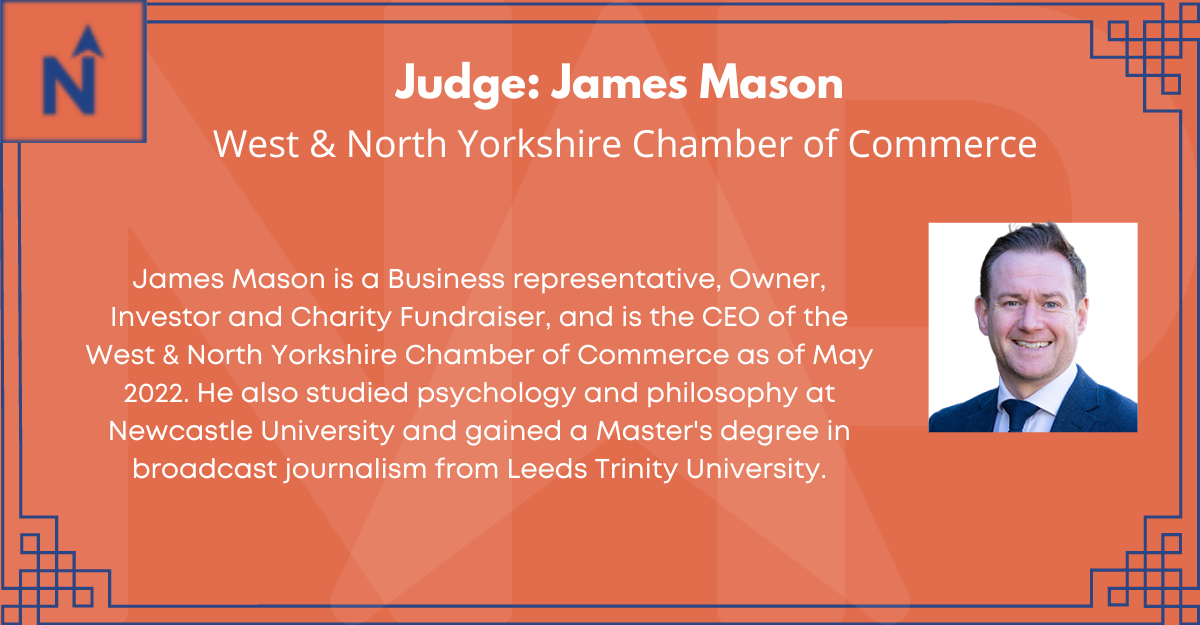 James Mason
James Mason is a Business representative, Owner, Investor and Charity Fundraiser, and is the CEO of the West & North Yorkshire Chamber of Commerce as of May 2022. He also studied psychology and philosophy at Newcastle University and gained a Master's degree in broadcast journalism from Leeds Trinity University.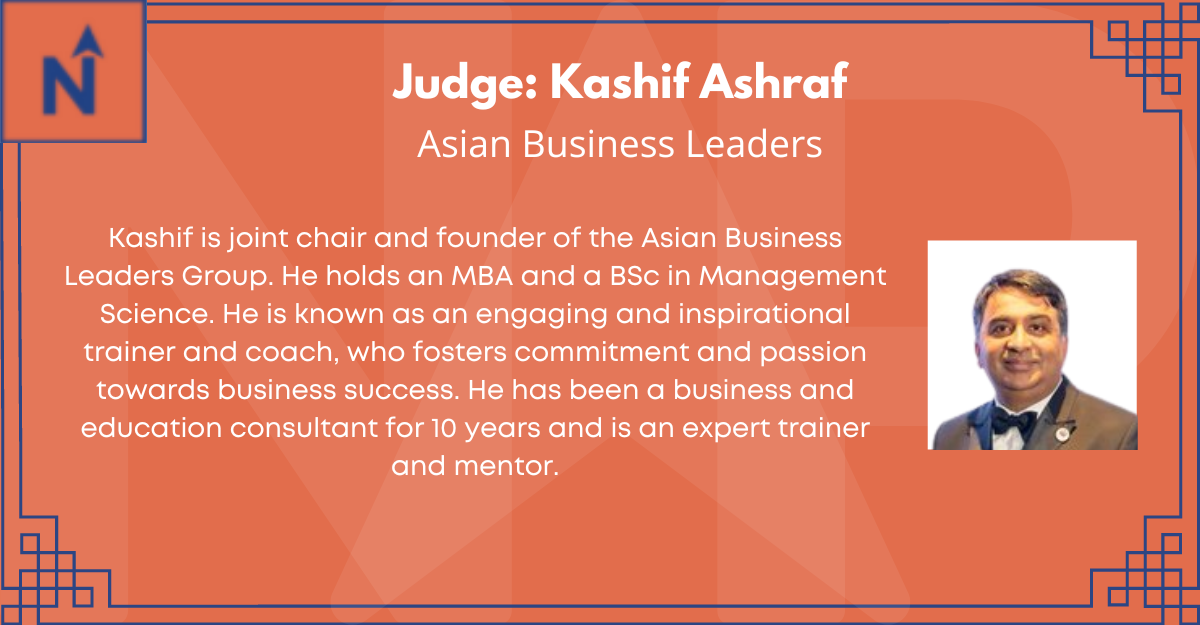 Kashif Ashraf
Kashif is joint chair and founder of the Asian Business Leaders Group. He holds an MBA and a BSc in Management Science. He is known as an engaging and inspirational trainer and coach, who fosters commitment and passion towards business success. He has been a business and education consultant for 10 years and is an expert trainer and mentor.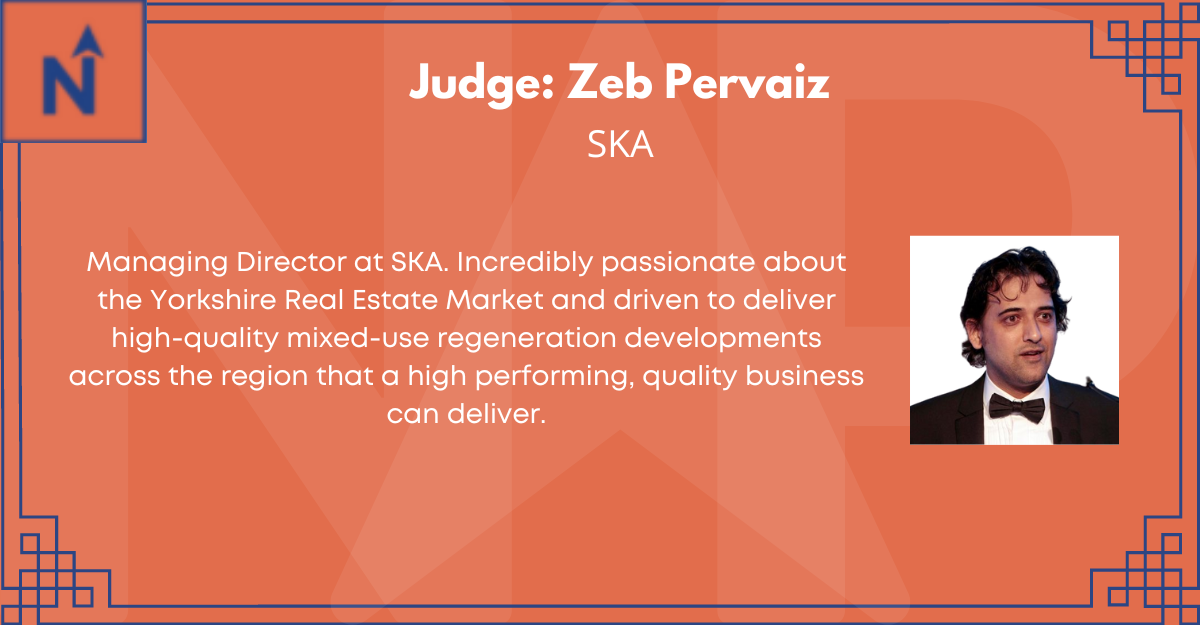 Zeb Pervaiz
Managing Director at SKA. Incredibly passionate about the Yorkshire Real Estate Market and driven to deliver high-quality mixed-use regeneration developments across the region that a high performing, quality business can deliver.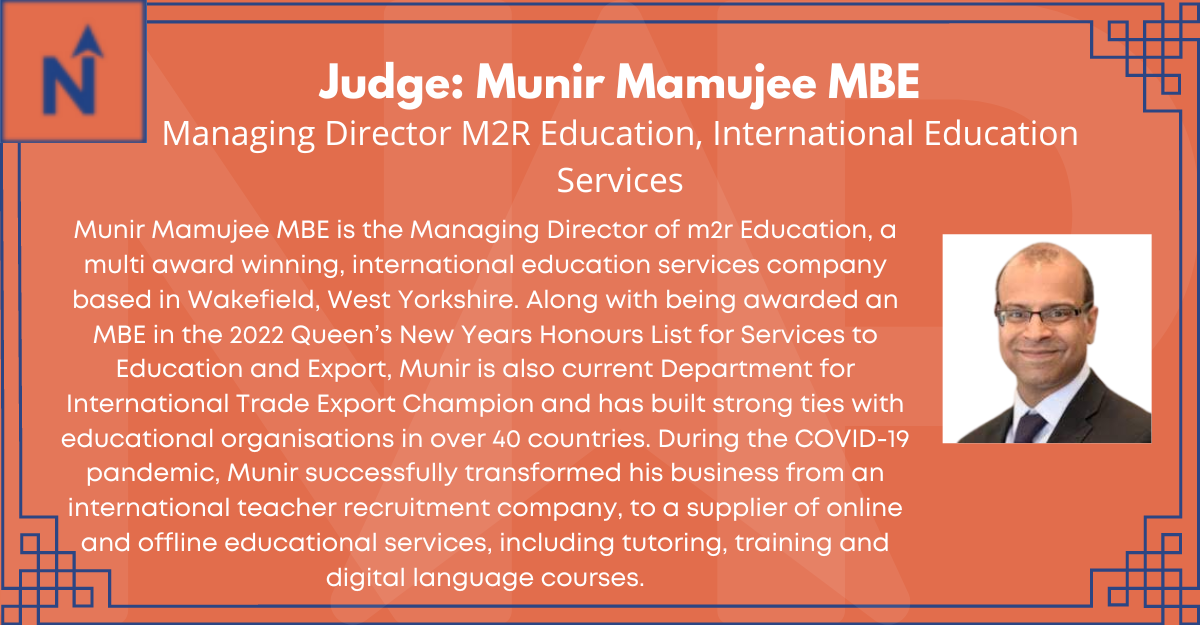 Munir Mamujee MBE
Munir Mamujee MBE is the Managing Director of m2r Education, a multi award winning, international education services company based in Wakefield, West Yorkshire. Along with being awarded an MBE in the 2022 Queen's New Years Honours List for Services to Education and Export, Munir is also current Department for International Trade Export Champion and has built strong ties with educational organisations in over 40 countries. During the COVID-19 pandemic, Munir successfully transformed his business from an international teacher recruitment company, to a supplier of online and offline educational services, including tutoring, training and digital language courses.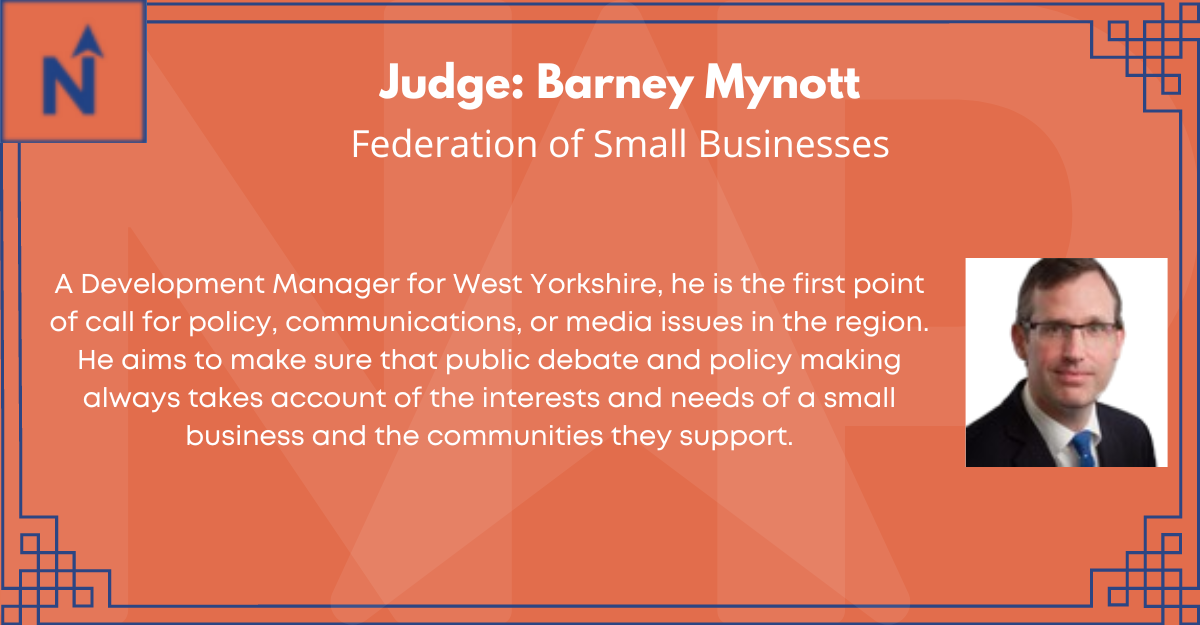 Barney Mynott
A Development Manager for West Yorkshire, he is the first point of call for policy, communications, or media issues in the region. He aims to make sure that public debate and policy making always takes account of the interests and needs of a small business and the communities they support.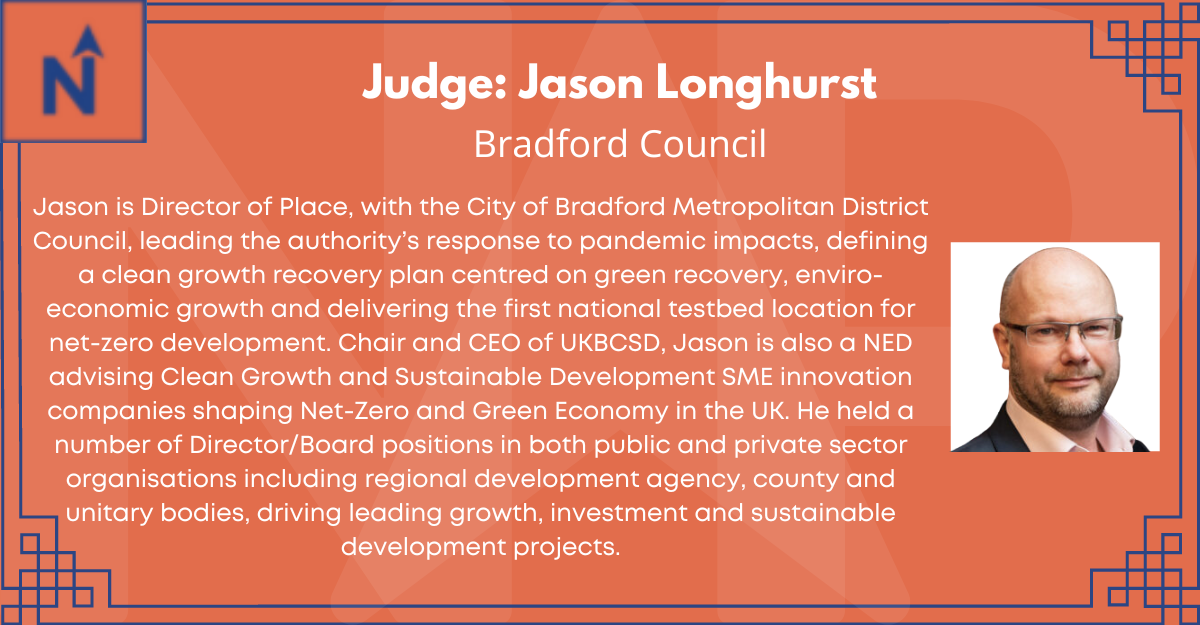 Jason Longhurst
Jason is Director of Place, with the City of Bradford Metropolitan District Council, leading the authority's response to pandemic impacts, defining a clean growth recovery plan centred on green recovery, enviro-economic growth and delivering the first national testbed location for net-zero development. Chair and CEO of UKBCSD, Jason is also a NED advising Clean Growth and Sustainable Development SME innovation companies shaping Net-Zero and Green Economy in the UK. He held a number of Director/Board positions in both public and private sector organisations including regional development agency, county and unitary bodies, driving leading growth, investment and sustainable development projects.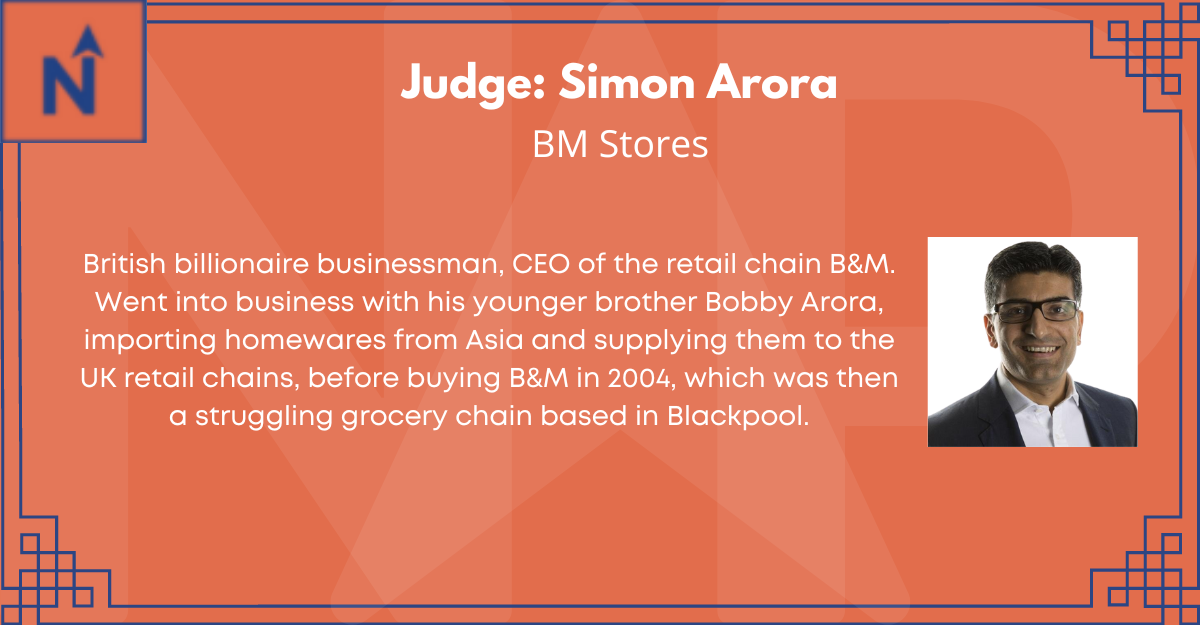 Simon Arora
British billionaire businessman, CEO of the retail chain B&M. Went into business with his younger brother Bobby Arora, importing homewares from Asia and supplying them to the UK retail chains, before buying B&M in 2004, which was then a struggling grocery chain based in Blackpool.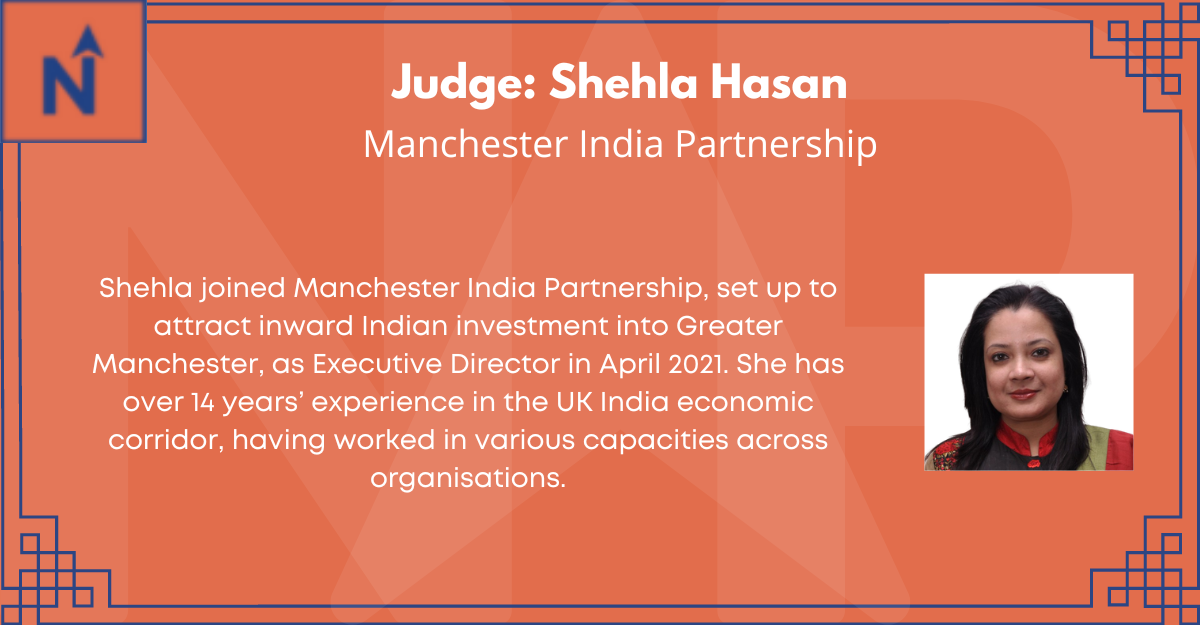 Shehla Hasan
Shehla joined Manchester India Partnership, set up to attract inward Indian investment into Greater Manchester, as Executive Director in April 2021. She has over 14 years' experience in the UK India economic corridor, having worked in various capacities across organisations.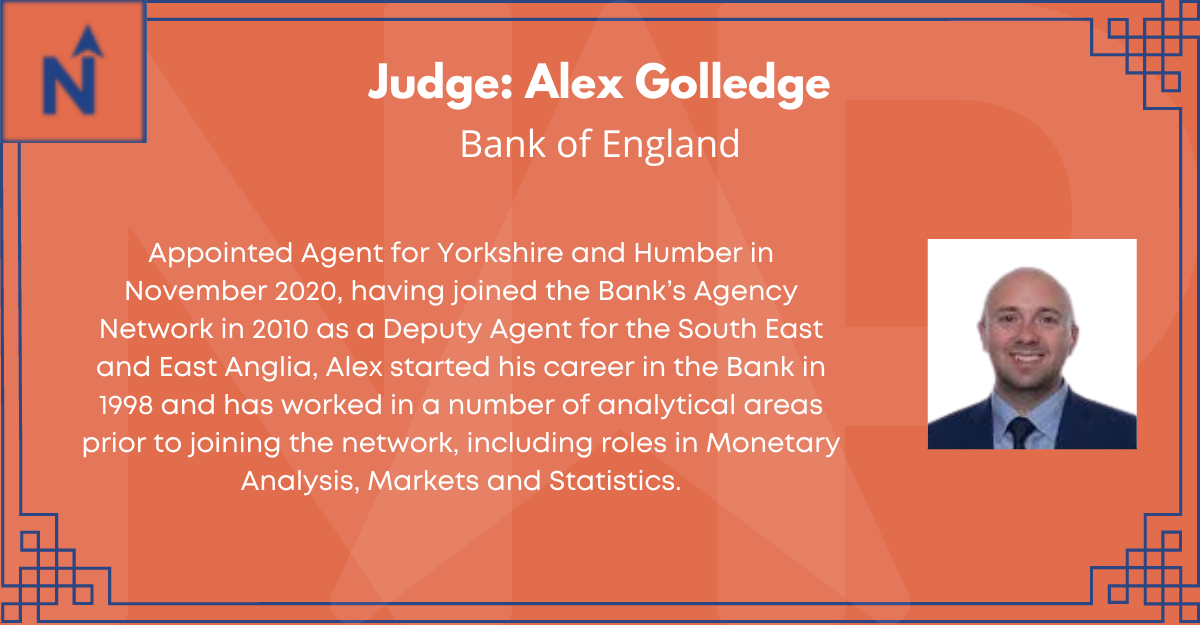 Alex Golledge
Appointed Agent for Yorkshire and Humber in November 2020, having joined the Bank's Agency Network in 2010 as a Deputy Agent for the South East and East Anglia, Alex started his career in the Bank in 1998 and has worked in a number of analytical areas prior to joining the network. Including roles in Monetary Analysis, Markets and Statistics.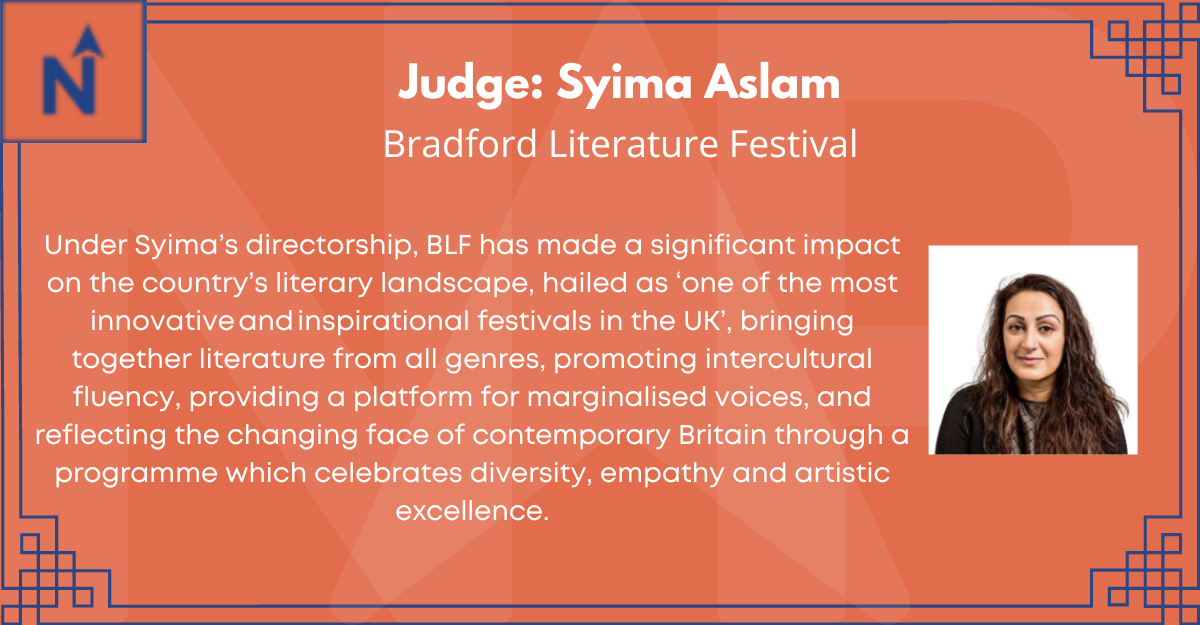 Syima Aslam
 Under Syima's directorship, BLF has made a significant impact on the country's literary landscape, hailed as 'one of the most innovative and inspirational festivals in the UK', bringing together literature from all genres, promoting intercultural fluency, providing a platform for marginalised voices, and reflecting the changing face of contemporary Britain through a programme which celebrates diversity, empathy and artistic excellence.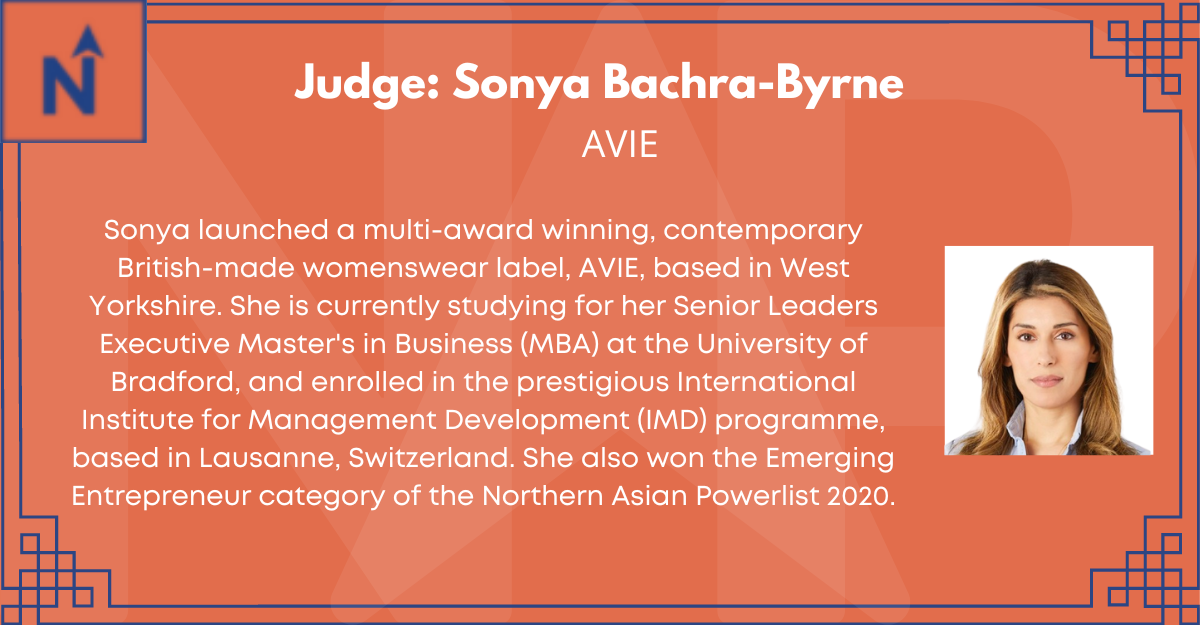 Sonya Bachra-Byrne
Sonya launched a multi-award winning, contemporary British-made womenswear label, AVIE, based in West Yorkshire. She is currently studying for her Senior Leaders Executive Master's in Business (MBA) at the University of Bradford, and enrolled in the prestigious International Institute for Management Development (IMD) programme, based in Lausanne, Switzerland. She also won the Emerging Entrepreneur category of the Northern Asian Powerlist 2020.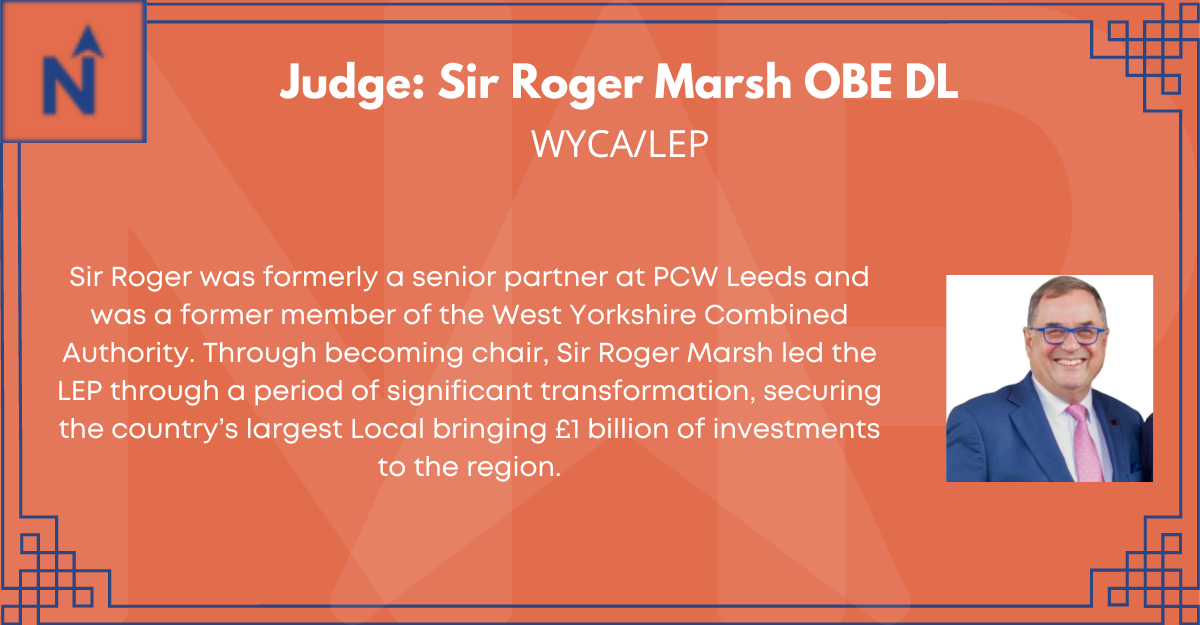 Sir Roger Marsh OBE DL
Sir Roger was formerly a senior partner at PCW Leeds and was a former member of the West Yorkshire Combined Authority. Through becoming chair, Sir Roger Marsh led the LEP through a period of significant transformation, securing the country's largest Local bringing £1 billion of investments to the region.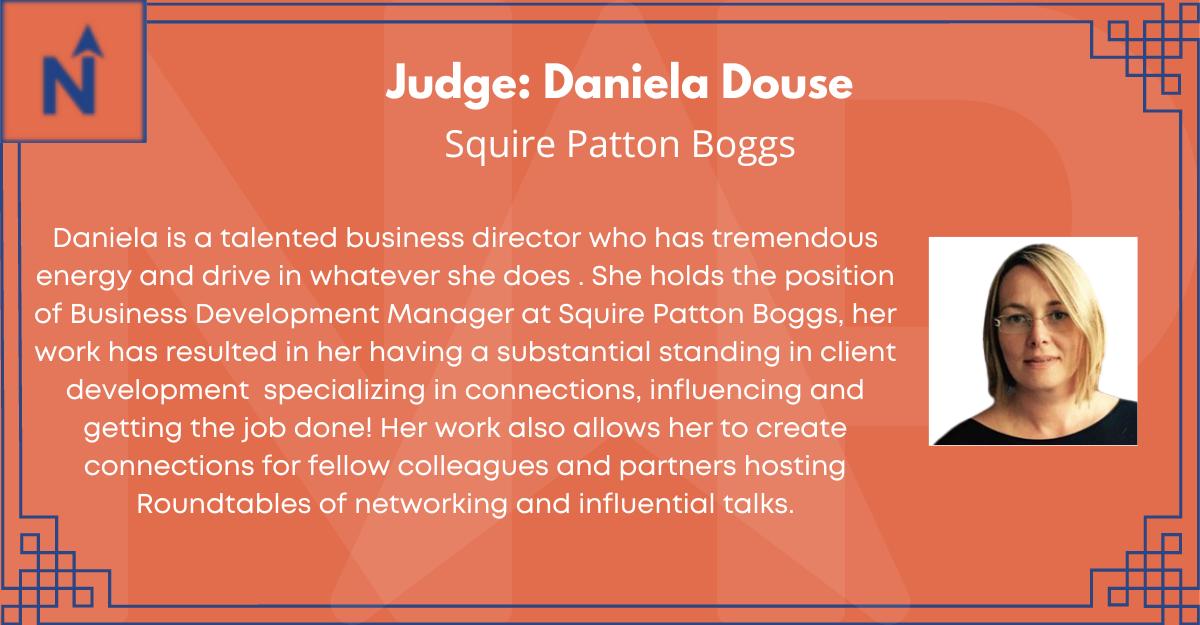 Daniela Douse
Daniela is a talented business director who has tremendous energy and drive in whatever she does . She holds the position of Business Development Manager at Squire Patton Boggs, her work has resulted in her having a substantial standing in client development,  specializing in connections, influencing and getting the job done! Her work also allows her to create connections for fellow colleagues and partners hosting Roundtables of networking and influential talks.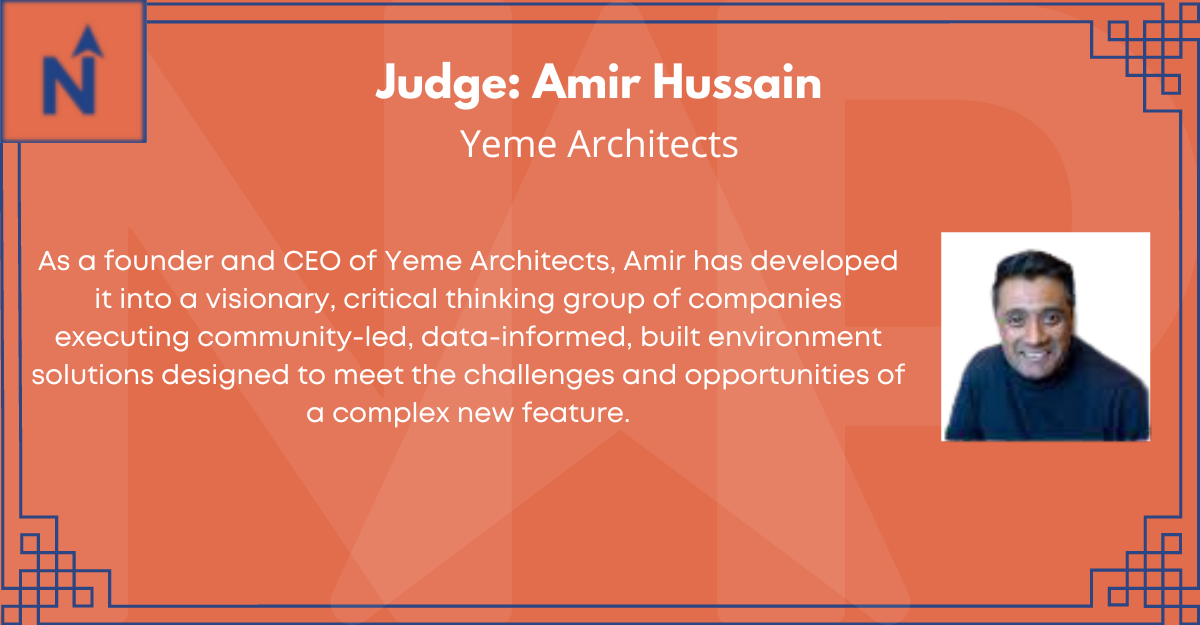 Amir Hussain
 As a founder and CEO of Yeme Architects, Amir has developed it into a visionary, critical thinking group of companies executing community-led, data-informed, built environment solutions designed to meet the challenges and opportunities of a complex new feature.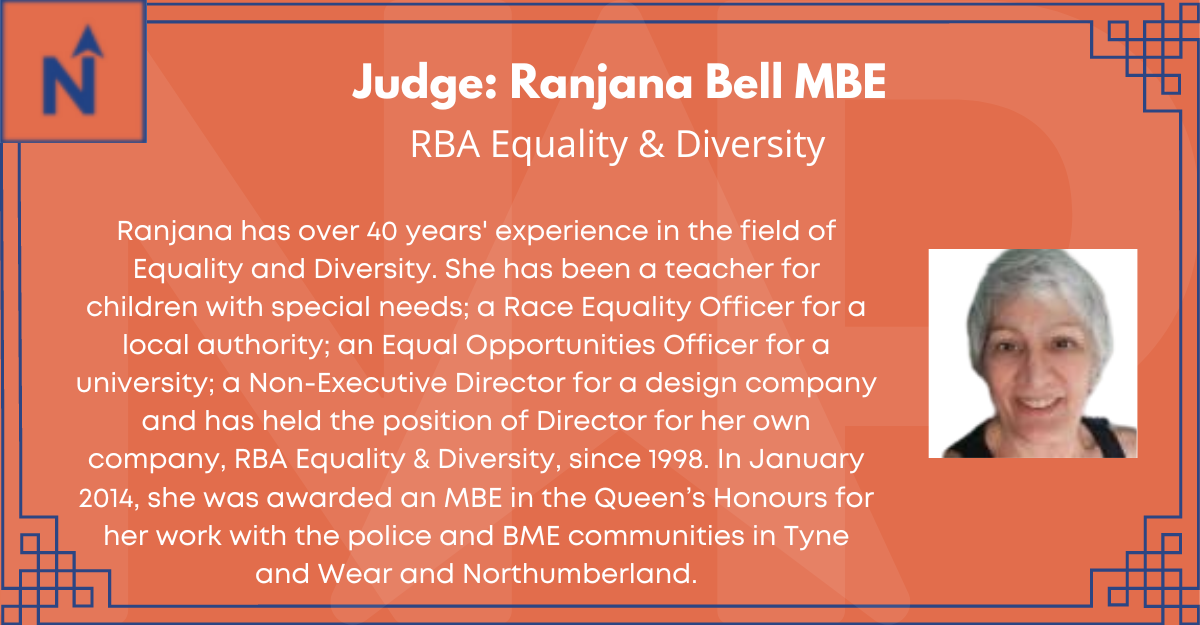 Ranjana Bell MBE
Ranjana has over 40 years' experience in the field of Equality and Diversity. She has been a teacher for children with special needs; a Race Equality Officer for a local authority; an Equal Opportunities Officer for a university; a Non-Executive Director for a design company and has held the position of Director for her own company, RBA Equality & Diversity, since 1998. In January 2014, she was awarded an MBE in the Queen's Honours for her work with the police and BME communities in Tyne and Wear and Northumberland.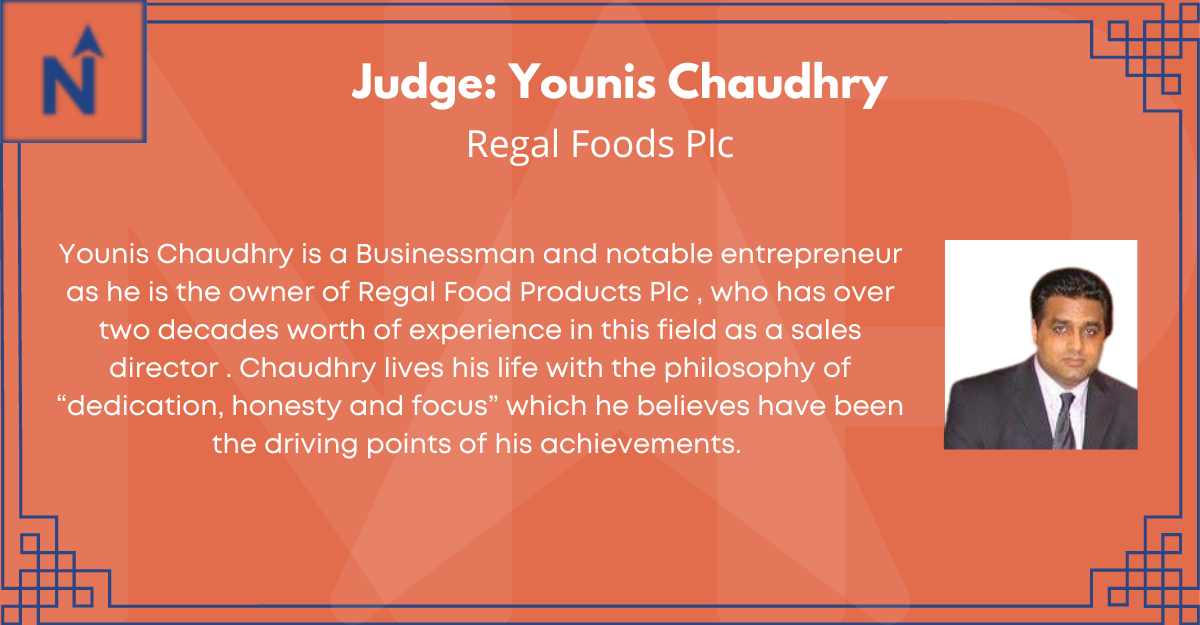 Younis Chaudhry
Younis Chaudhry is a Businessman and notable entrepreneur as he is the owner of Regal Food Products Plc , who has over two decades worth of experience in this field as a sales director . Chaudhry lives his life with the philosophy of "dedication, honesty and focus" which he believes have been the driving points of his achievements.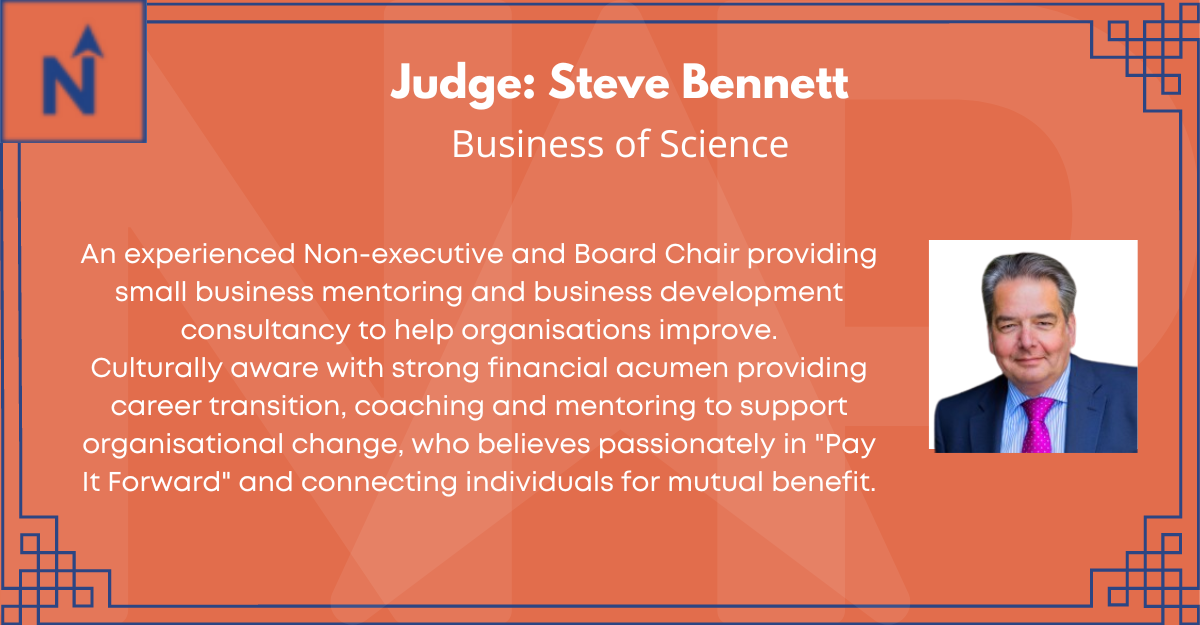 Steve Bennett
An experienced Non-executive and Board Chair providing small business mentoring and business development consultancy to help organisations improve. Culturally aware with strong financial acumen providing career transition, coaching and mentoring to support organisational change, who believes passionately in "Pay It Forward" and connecting individuals for mutual benefit.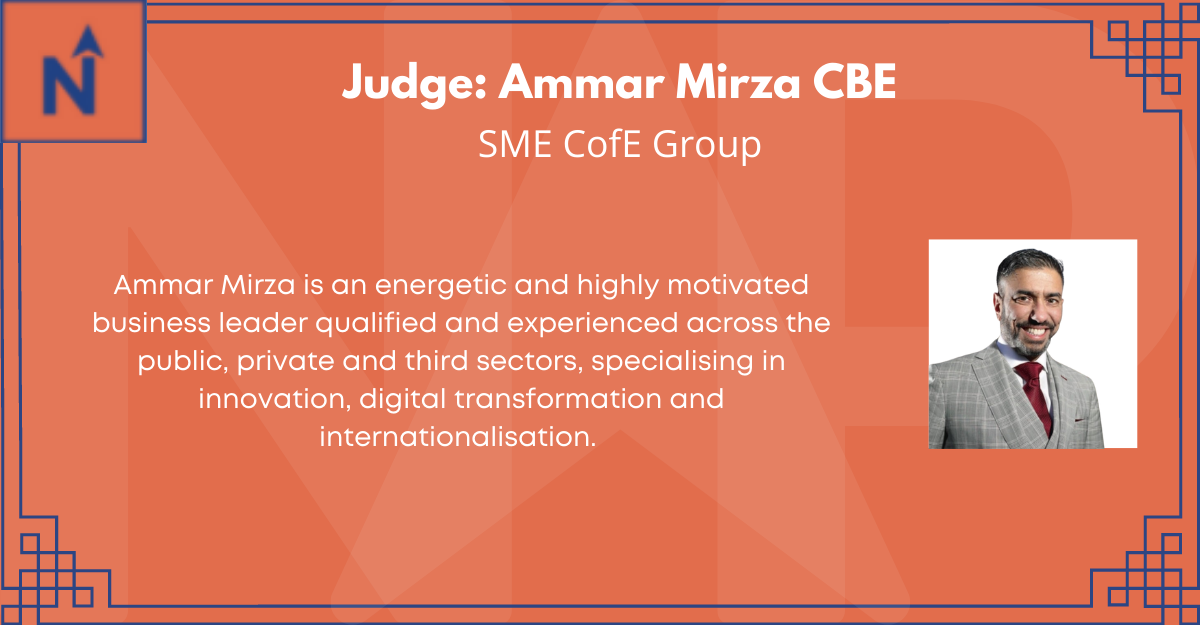 Ammar Mirza CBE
Ammar Mirza is an energetic and highly motivated business leader qualified and experienced across the public, private and third sectors, specialising in innovation, digital transformation and internationalisation.